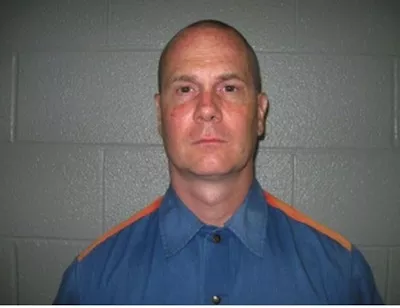 We learned today that "White Boy" Rick, aka Richard Wershe Jr.,
has an opportunity to have his sentence vacated
, and a new sentence issued. That could mean Wershe could get a new sentence for the time he's already served and go free.
So much time has passed since Wershe was sentenced that younger readers may not even be aware of who he is. In the 1980s, he was largely vilified on TV news as "White Boy Rick," a drug dealer during the period in which crack cocaine began to sweep across the country's inner cities. He was also an underage informant to police; Wershe says after feds cut him loose, law enforcement characterized him as one of Detroit's most notorious drug dealers. The media ran with the story, portraying him as a dangerous criminal. In the midst of a sort of national hysteria about drugs, the court threw the book at him: For his first offense, a nonviolent one, he was sentenced to life in prison.
But interest has been growing in Wershe's case. There are several film projects in development based on his story, and growing skepticism about the War on Drugs has played a role in
re-evaluating his case
. As
another news piece
pointed out, murderers routinely do less time than the 27 years Wershe has already served.
Wershe was sentenced in 1988. That was when a gallon of gas cost $1.08, and average tuition at a private four-year school was $11,330. Back then, the Cold War was still a going concern, and Barack Obama hadn't even entered Harvard Law School yet.
Twenty-seven years is a long, long time, indeed.
The hearing on the matter is scheduled for next week.