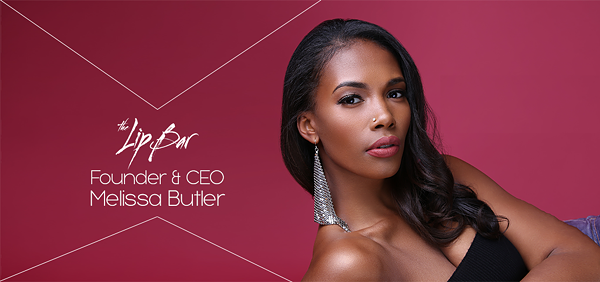 Being a black business owner in the U.S. means facing more obstacles, particularly when trying to obtain a business loan. According to the U.S. Department of Commerce's Minority Business Development Agency, minority business owners face greater disparity than non-minority business owners in regard to access to capital.

Detroit is no exception to this. However, we're fighting to be.
Liberty Bank and Trust Company, the third largest African-American owned financial institution in America, announced today their contribution of $4 million to the Detroit Development Fund's Entrepreneurs of Color Fund. The fund's size tripled last year, and the latest contribution means the city now has $22 million to disburse among minority-owned small businesses.
"Minority-owned businesses in Detroit are adding to the growth of Detroit and more specifically, the neighborhoods," president of Liberty's Michigan Region, Drextel Amy, said in a statement sent to Black Enterprise. "It is crucial that we provide the capital to allow these entrepreneurs of color to participate and help in the economic rebirth of Detroit."
Alongside Liberty Bank's contribution, JPMorgan Chase and the Kellogg Foundation are making new investments of $2 million each. New investors Fifth Third Bank and the Ralph C. Wilson Jr. Foundation
are
investing $3 million and $2.5 million, and the Kresge Foundation has committed a loan guarantee of up to $2 million.
The Entrepreneurs of Color Fund was established in 2015 through a partnership between the Detroit Development Fund, JPMorgan Chase and the W.K. Kellogg Foundation. Since then, it has provided nearly $6 million in loans and technical assistance to Detroit businesses that employ at least 75 percent people of color, or are owned by people of color, Ray Water, president of the Detroit Development Fund told the Metro Times.
"We not only provide capital to business owners who otherwise almost certainly would not receive a loan, but we also provide assistance for business plans and projections to make them more loan-ready," he said. "We have been more than pleased by the impact this fund has had on local small businesses and our community's economy."
A typical loan from the fund is between $50,000 and $200,000, Waters said, and of the recipients thus far, 56 percent are owned by minority women and 68 percent are in Detroit neighborhoods - not downtown.
"As our Entrepreneurs of Color Fund continues to create jobs and bring much-needed goods and services to Detroit's neighborhoods, we're thrilled that Liberty Bank has committed to the Fund this year," Waters said.
The money will help support 12 loans that Waters soon expects to close for a total of $1.5 million. He added that 18 more promising applications recently entered the pipeline looking for just over $2 million.
"Things are getting better in Detroit, but we've got a long way to go, and the Entrepreneurs of Color Fund is one of the most practical programs in helping us bring back the local economy," Mayor Mike Duggan told Black Enterprise. "Detroiters need more jobs, so I'm very grateful to Detroit Development Fund, Liberty Bank, JPMorgan Chase and Kellogg Foundation for working together to help create more opportunity for our residents in our neighborhoods."
Detroit had more than 50,000 minority-owned businesses in 2012, which ranked Detroit eighth in the country, according to the U.S. Census Survey of Business Owners.

Will Feuer is a fall intern at Metro Times.
Stay on top of Detroit news and views. Sign up for our weekly issue newsletter delivered each Wednesday.