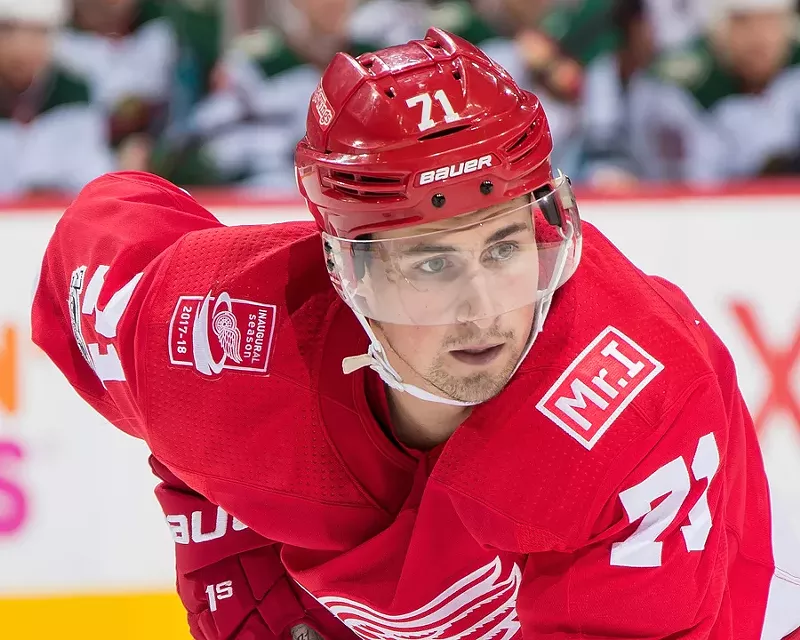 Detroit might be in danger of losing its "Hockeytown" claim to fame if this keeps up.
The Red Wings, who've had a piss-poor performance thus far, are dead last in the Atlantic Division and are a strong contender for worst team in the league with their pitiful 2-7 record.
The plight of the Red Wings is
so
bad, that Arby's had to recently reposition a long-standing promotional strategy just to be able to give away enough damn curly fries. For nearly a decade, Arby's offered Detroit fans free curly fries after a Red Wing player pulled off a hat-trick. The promotion was so popular that announcers would often refer to the promotion anytime a player managed to score the necessary three goals. These days, however, the Red Wings are so bad that no player even managed a hat-trick in the 2016-17 season. Even worse, the Wings have only managed three total hat tricks combined in two
season
prior to last year's drought.
So, hilariously, Arby's has decided to lower the bar for our poor, poor Red Wings. Now, anytime the Red Wings score three goals in a game (a fairly regular occurrence), Arby's will dish out the free fries for Detroit fans.
Is Arby's throwing shade? Probably.
In a statement to
ESPN
, a spokesperson from Arby's told the sports network about the pivot in promotional strategy:
"We want to continue to reward fans and give them the best chance possible to get free Arby's Curly Fries. After last season, we realized there were too few occurrences of Hat Tricks, leaving fans hungry for more Curly Fries. This year, we hope to reward our die-hard Arby's and Red Wings fans with a chance to savor our Curly Fries more often."
If that's not a sign that the Red Wings dynasty could be over, we're not sure what is.
Stay on top of Detroit news and views. Sign up for our weekly issue newsletter delivered each Wednesday.