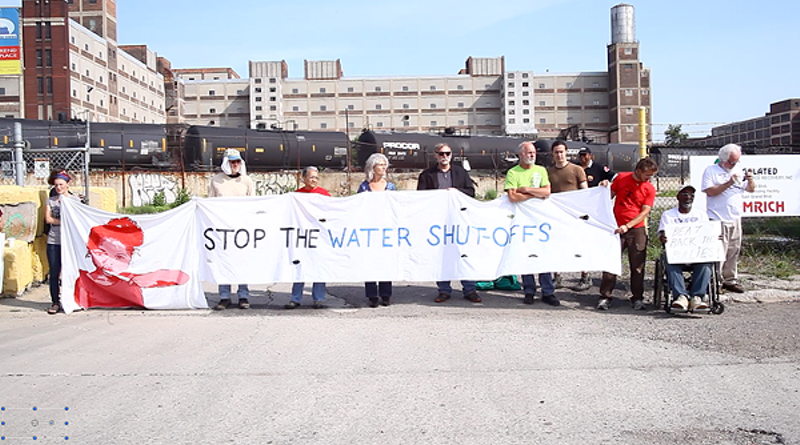 After nearly three years of
dragged-out legal proceedings
, all charges have been dropped against Detroit's "Homrich 9" water rights activists.
Judge Ronald Giles of the 36th District Court dismissed the charges on June 14, finding the defendants' constitutional right to a speedy trial was violated by "numerous unexplained and unjustified delays."
"Three years of prosecution on a misdemeanor is unconscionable," says Rev. Bill Wylie-Kellermann, one of the protestors. "The number of court appearances and the travel constraints of bond have been burdensome to many in the group."
The charges come from a civil disobedience protest in July 2014, when some 20 activists blocked a facility operated by Homrich, a company contracted by the city of Detroit for nearly $6 million to shut off water to thousands of homes with delinquent bills. After hours of peaceful protests, eventually nine protesters allowed themselves to be arrested in order to draw attention to the cause.
After being charged with disorderly conduct, members of the "Homrich 9" argued their act of civil disobedience was not a crime. The cases languished while lawyers for the activists say Detroit's law department dragged out the proceedings — appealing every ruling, seeking stays, and having secret and unethical "ex parte" meetings with Wayne County Circuit Court Judge Michael Hathaway.
A press conference celebrating the victory is scheduled today at 3 p.m. at St. Peter's Episcopal Church, 1950 Trumbull Ave., Detroit.