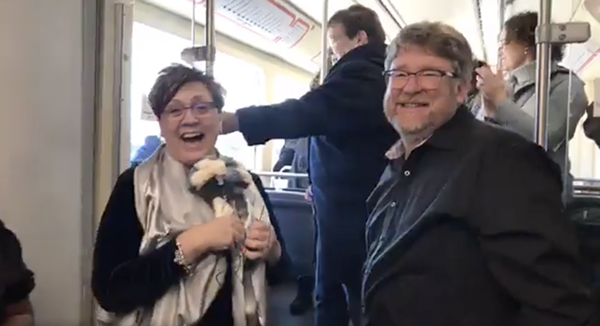 Not everyone can see the poetry in a newly constructed public transportation
—
but for one couple, it was Detroit's own QLine that ushered in their happy ending.
The couple, Dawn and Troy, married on Saturday, Jan. 13 and thanks to a Facebook Live stream, their unique ceremony was shared with thousands.
"To celebrate the old that is new, this fits them perfectly," said the couple's officiant. "This wedding is also about new beginnings in Detroit and their new life here. Dawn swore she would not live [in the] cold again, yet here she is, and here we are."
When WDIV reporter Priya Mann asked the couple why the chose the QLine, the bride responded, "
It's a new life, it's a new Detroit."

Watch the moving (see what we did there?) ceremony below: