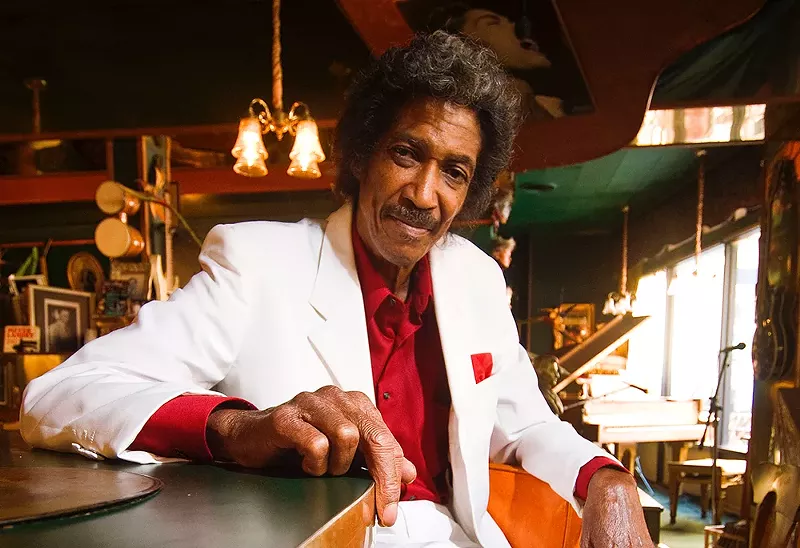 This one seems appropriate for today (
go vote!
): Detroit soul singer Melvin Davis recently released a cover of Detroit punk band Death's 1976 buried treasure, "Politicians in My Eyes."
Musician Drew Schultz, who worked with the Davis on the cover, says it was a pretty big departure for "Detroit's Ambassador of Soul," who is better known for his work with Motown. The recording was originally made for the last episode of the Detroit season of the
Crimetown
podcast, which focused on former Mayor Kwame Kilpatrick. Schultz says he and Davis recorded it more than a year ago — in true rock 'n' roll fashion, he says it took them less than an hour to make it — but decided now was the time to release the full track.
"There's so much to be angry about right now," he told
The Oakland Press
. "We kind of looked up and said, 'We've had this song in the can for more than a year. If there's any time to release it, it's now. Let's put it out and see if anybody enjoys it and if it resonates with some people."
He said he initially assumed Davis would want to take a more traditional soul approach to the track.
"Melvin had been listening to the song for awhile, and when we got in the studio I was like, 'OK, are we gonna make it sound like Motown?'" Schultz told
The Oakland Press
. And he said, 'No, we're gonna rock out!' He wanted to stretch out from what he's known for."
You can listen to the full song below.
Stay on top of Detroit news and views. Sign up for our weekly issue newsletter delivered each Wednesday.