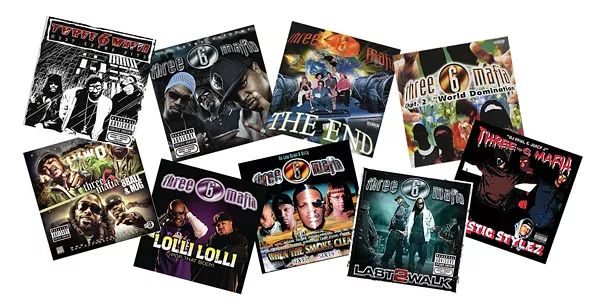 Mac's Bar in Lansing was hit with Digital Millennium Copyright Act violations after a Juggalo apparently used the venue's WiFi to illegally download rap group Three 6 Mafia's entire discography.
Scotty Bell, the venue's talent buyer, posted photos of the citations and shared them on Twitter last Thursday. According to
an interview
with
Vice
, Bell says the venue was hit with at least 500 citations, or one page for each song illegally downloaded. That's right — the venue was delivered a "big white box" of individual citations for every single mp3 file:"P.I.M.P.," and "Poppin' My Collar," etc.
Mac's Bar got served with 500 digital millennium act violations today. Because some juggalo downloaded Three Six Mafias entire discography on our WiFi. Each paper is a song/ 1 violation. 🔥 pic.twitter.com/xjKSxDcISX

— Scotty Bell (@SkottyBell) February 23, 2018
Bell told
Vice
the songs appear to have been downloaded by someone during a Juggalo-themed Valentine's Day hip-hop show at the venue, and says he's "pretty positive" he knows who did it. "Apparently they needed to download all of Three 6 Mafia's discography because every single piece of paper is a Three 6 Mafia song, without exception," he said, although he noted the offender also downloaded Young Buck's
Straight Outta Cashville
, which he acknowledged "is also a classic."
Bell said the venue will continue to hold Juggalo events. He also said he will offer his Spotify password to the alleged mp3 pirate.