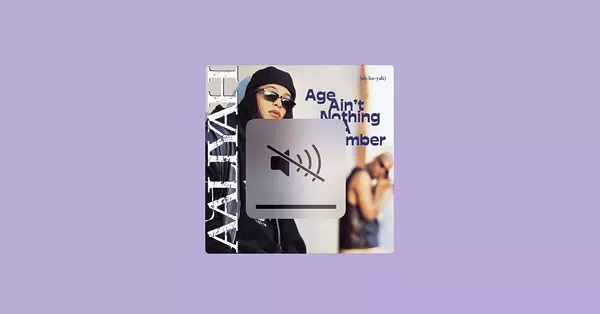 Following the release of
Surviving R. Kelly
, the six-part TV documentary produced by Detroiter dream
hampton
that premiered on Lifetime earlier this month, fans have been forced to reckon with their relationship with the music of the so-called "Pied Piper of R&B." I know I have.
While the media
has long reported
on the many alleged sex crimes of singer and producer Robert Sylvester Kelly — which include sexual relationships with minors, child pornography, and keeping young women in an abusive
"sex cult"
— both fans and the industry have largely given the singer a pass, at least so far, anyway. Whether because of the backdrop of the #MeToo movement or
hampton's
decision to pull the spotlight away from the star and onto his many alleged victims, it's become impossible to ignore the case against Kelly in recent weeks.
A boycott movement to #MuteRKelly, which would deprive the singer of royalties that presumably help enable his continued alleged abuse, has gained prominence. So far, it hasn't quite stuck. Last year, Kelly
performed a concert
at Detroit's Little Caesars Arena. Digital streams of Kelly's music
reportedly surged 116 percent
the week the doc aired. Only three stations across the country have announced they would be dropping Kelly from their playlists. (On Friday,
Billboard
reported Sony had made the decision
to quietly drop
Kelly from its roster.)
Kalimah Johnson, a #MuteRKelly organizer and executive director of Detroit's Sexual Assault Services for Holistic Healing and Awareness Center,
told Metro Times
why it can be hard for fans to drop the singer. "You have to face that you were, in some way, tricked by this man," she says. "You sang the songs; you danced to his songs. We got married to his songs. We sang 'I Believe I Can Fly' at church services. These songs were the soundtrack to a lot of our lives, and to some degree, we want to protect that."
Neither Detroit radio stations the Bounce or 105.9 Kiss-FM would return messages left by
Metro Times
to respond to inquiries as to whether they would drop Kelly. However, there is another reason it could be hard for Detroit to let Kelly go:
The Detroit singer Aaliyah.
As detailed in
Surviving R. Kelly
, the late Aaliyah Haughton got her big break by working with the producer after being introduced to Kelly by her uncle, Kelly's manager Barry Hankerson, when she was just 12. Kelly wound up writing and producing her debut LP
Age Ain't Nothing But a Number,
which was released in 1994. The album was certified Gold later that year.
The record is an integral part of the Kelly mythos: Its title track was a not-so-subtle wink to the relationship between the two singers. It was later discovered that after the record was released, Kelly and his young protégé secretly got married when he was 27, and she was just 15; the marriage certificate was later revealed to have been falsified with Aaliyah's age as 18. According to
Surviving R. Kelly
, a backup dancer alleges she saw Aaliyah and Kelly having sex on a tour bus.
Aaliyah's parents were reportedly furious. The marriage was annulled, and Aaliyah would never work with Kelly again. It was certainly for the better, in many ways. She would go on to release her best work with other producers — 1997's
One in a Million
with Timbaland and Missy Elliott, and the 1998 single "Are You That Somebody?," the 2000 single "Try Again," and her 2001 self-titled record with Timbaland — before her career was tragically ended in a plane crash when she was only 22.
Still, Aaliyah's legacy has withstood the tests of time, with high profile artists like Beyoncé, Rihanna, Drake, Frank Ocean, the xx, the Weeknd, and FKA Twigs either citing her as an influence, covering her music, or both. But there's a problem, especially for Aaliyah fans who want to #MuteRKelly.
Today,
Age Ain't Nothing But a Number
is Aaliyah's only commercially available record, either to purchase or to stream.
Complex
did
a deep-dive
into the ownership of the rights of Aaliyah's music. It's a long and convoluted story, but the gist of it is Hankerson, heartbroken, has been sitting on a trove of Aaliyah's material, including the rights to her previously released post-Kelly records. There are talks of making it available, and even releasing a posthumous album, but so far those talks have not materialized.
I have to admit the whole thing has caused me to think deeply about how the music industry works.
I own a copy of
Age...
on vinyl. I knew of the allegations against Kelly when I got it, but I like to own records from my favorite artists and it was the only one for sale, so I held my nose. After watching
Surviving R. Kelly
, though, I have had a change of heart.
On the one hand, the record is already paid for. Kelly got his royalties when the record was purchased, so I can listen to it as many times as I want and he's not making any more money. The deed is already done. If I stream it on Spotify, Kelly will get fractions of pennies in royalties — perhaps not as many as from the vinyl sale, but still, it's income coming in.
Of course, Kelly isn't the only problematic artist on my record shelf. They say to separate the art from the artist, and to an extent, I believe that. However, it's hard to do so when the
art
is explicitly about the artist's bad behavior — and when enjoying it contributes, in some small way, to enabling that artist's continued bad behavior.
These days, when I see my Aaliyah record on my shelf, I'm reminded of the faces of the women who bravely agreed to break their silence for
hampton's
documentary, and the pain they experienced reliving their memories of Kelly's alleged abuse. I won't be listening to it any time soon.
That means right now, the only ethical way to listen to Aaliyah is to track down used CDs or vinyl records. Maybe I'd feel better about it if Kelly was behind bars. Or maybe someday Aaliyah's estate will finally reach an agreement to re-release the rest of her post-Kelly catalog.
I hope they do. I don't want to remember her this way.
Stay on top of Detroit news and views. Sign up for our weekly issue newsletter delivered each Wednesday.