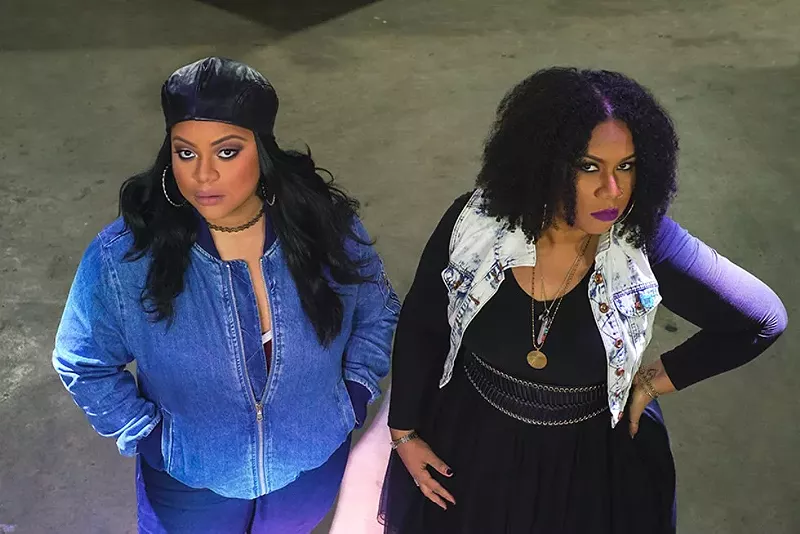 Detroit-bred sisters Anesha and Antea Birchetts, aka Aplus, have made quite a splash in the music world. (See our recent profile in our Jan. 3, 2018 "Bands to Watch" feature.) As a songwriting team, the duo have written songs for the likes of none other than Beyonce, Jennifer Lopez, Justin Bieber, Ciara, Mary J Blige, and more. But now, Aplus are going their own way, celebrating the release of their record Pride Liberty Detroit on DIME's Original 1265 Recordings. Jena Irene Asciutto, who wrote our favorite recent ode to the joys of marijuana, opens, along with Jaye Prime. Mahogany Jones hosts, and DJ DDT spins.

Aplus will perform on Friday, March 9 at The Underground at DIME; Doors at 8 p.m., 1265 Griswold St., Detroit; 313-223-1600; dime-detroit.com; Tickets are $5.
Get our top picks for the best events in Detroit every Thursday morning. Sign up for our events newsletter.