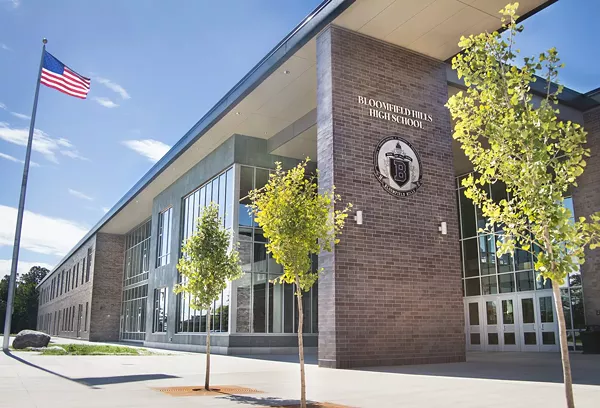 Leave it to kids in one of Michigan's best school districts to have figured out how to hack the district's grading system and (presumably) give themselves A's.
A
message
posted to the Bloomfield Hills Schools website alerts parents that "a couple" students made "some poor choices lately," hacking into the district's student information system and manipulating their personal grades, attendance, and lunch balance information. The data base houses all of the district's student and family data, the notice says.
The students are in high school and modified the information of their own accounts and others high schoolers, Bloomfield Hills Schools Superintendent Robert Glass says in a video message elsewhere on the website. A total of 20 students saw changes made in the form of improved grades, improved attendance, and reduced lunch balances.
Glass says the "vulnerability" through which the hackers entered the system has been resolved. The school district is working to figure out how much data the hackers may have acquired.
"The consequences to these young individuals is likely to be severe," Glass says in the message. "Cyber hacking is a federal crime, and we're working with the proper authorities to determine the appropriate discipline and legal ramifications."
He closes the message with an apology, saying he's "embarrassed that students from our school districts thought to use their technology skills and their talents to selfishly manipulate grades and other district data for personal gains."
You can hear Glass' message, delivered apparently with help from a teleprompter, in the video below. Our favorite part is when he says it took "carefully collected forensic evidence," for the district to figure out that the hackers were just trying to make themselves look better.