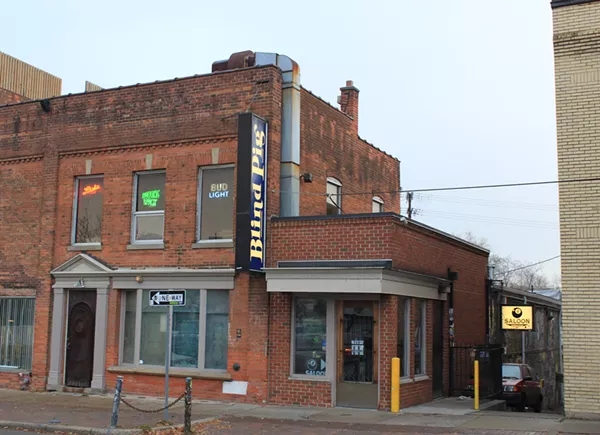 It looks like the Blind Pig has been spared the fate of so many buildings in Ann Arbor — that is to say, being replaced by pricey condos or student apartments. On Tuesday, it was announced the building was sold to a new ownership group that plans to keep it as a music venue.
The building went up for sale
in February
. Joe Malcoun, one of the new owners, acknowledged the widespread fear in the music community that it would be replaced with housing in
Crain's report
published Wednesday.
"There was also what seemed to be a pretty obvious option that someone could buy it, level it, and put condos there," Malcoun said.
According to
Crain's
, the new ownership group is made up of about a dozen investors who are planning to put more than $1 million into the venue, including upgrades to its sound system and stage and increasing the music budget. Malcoun told
Crain's
they hope to feature more local acts in addition to national acts.
Malcoun declined to say what the sale price was.
Founded in 1971, the venue is notable for hosting early gigs by then-up-and-comers like Nirvana, Soundgarden, and the Smashing Pumpkins, among many others.