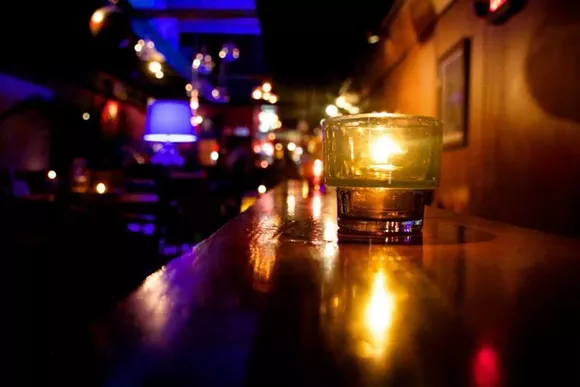 Now that the Whisky Parlor, which sits above Grand Trunk Pub downtown, has been around the past several months the barkeeps there are ready to ramp up their offerings. To top it off, they're announcing new cocktail hour (read, happy hour) specials, officially kicking off today 5-8 p.m.
The spot has been keeping things low-key in its first six months in business to work out potential kinks and find their groove. The new specials include Old Fashioneds, Manhattans, and Whiskey Sours - all for $6 a piece - and all mixed with house-made juices. On top of the new cocktail hours, the speakeasy-style bar will feature free tastings on occasion, live DJ sets on Fridays, and live jazz on Saturdays from 8-11 p.m.
The bartenders (among them Shane "Bang" McGrath of the Detroit chapter of the U.S. Bartenders Guild and Mickey Lyons, who blogs and researches the city's old drinking holes) have also begun holding cocktail classes every week, offering guests a tips on making classic drinks, while providing a brief history lesson on each concoctions (McGrath will hold a Sour class at 7 p.m., Feb. 23). The tutorials serve to preview the spot's Whiskey 101 course to be offered in the spring.
Whisky Parlor is operated under the same ownership as Grand Trunk Pub. Accessed through a narrow stairway facing Woodward, the spot features upholstered seating, dim lighting, and a more relaxed, quiet vibe than the bustle found at the pub downstairs.
Lyons tells us the folks at Whisky Parlor wanted to hold off on undertaking any larger projects or specials until they got their footing. They've played around with a few cocktail hour concepts, as well as food offerings. As they continue to gain interest, particularly once they reach their first spring and summer in business, they will continue to find new ways of getting guests up those mysterious steps. We say cheers to that slow and steady approach, and see you at cocktail hour.
Whisky Parlor is open 5 p.m.-midnight Sunday-Thursday, 5 p.m.-2 a.m. on weekends and is at 608 Woodward Ave., second floor.