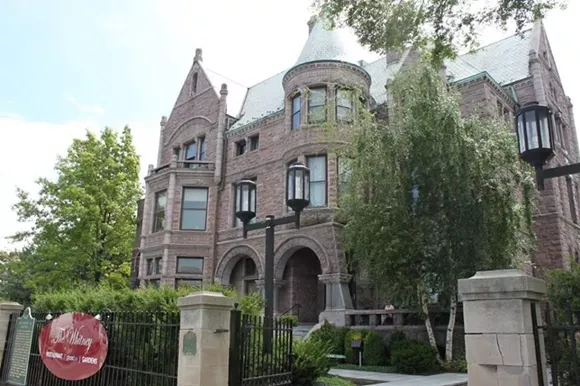 When Jimmy John's just won't do for that important lunch meeting, The Whitney is sure to impress.
The restaurant restored lunch, brunch, and tea service in October (and brought on executive chef Paul Jackman last summer) after a months-long hiatus to wait out disruption to business caused by M-1 construction.
And to help drum up business, there are a number of new specials, including this week, a $15 discount on the two-course Mansion Lunch for two - available today through Wednesday (the $15 to reflect the spot just topped 15K followers on Facebook). Included is your choice of soup, salad, or eggplant bruschetta, and select entrees (whitefish, shrimp scampi, sliced tenderloin). Regularly, Mansion Lunch runs between $19-$26 per person.
The lunch menu has also be changed up a bit, with a number of new composed entrees, like a filet mignon tower ($24), lobster tail ($22), and a North Atlantic salmon ($19).
Guests are asked to make reservations and to mention the Facebook promotion to enjoy the discount.
Reservations can made by calling 313-832-5700. The Whitney is at 4421 Woodward Ave.
See also:
How lower Woodward's restaurants are coping with M-1 construction