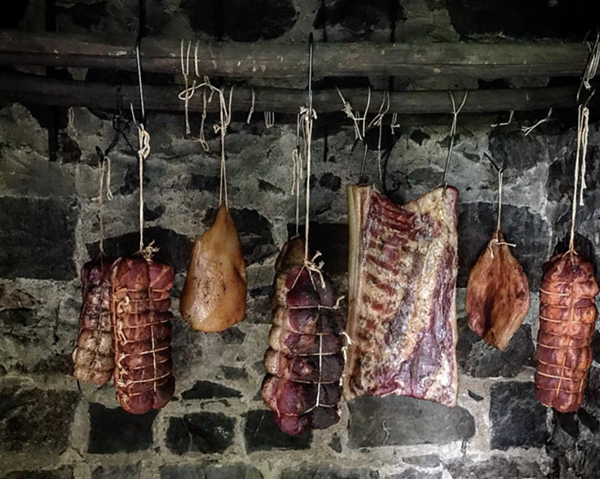 Detroit chef Sara Welch's new restaurant focusing on whole-animal butchery opens on Thursday in the West Village.
The space — in the Garland building at 8044 Kercheval Ave. — holds a restaurant and patio on the east end of the building that will work with the butcher shop occupying the space next door. The butcher shop will also have retail service.
Expect a menu with rare-in-Detroit dishes like beef navel and duck liver yakitori, pig skin popcorn, roasted bone marrow, marrow croquettes, and dumplings,
Eater
reports. Welch previously ran the kitchen at Republic and Parks & Rec.
The 80-seat restaurant also features an indoor charcoal grill, and a communal table that will double as a butcher block for whole animals.
Ping Ho of the Royce and and chef Greg Reyner of Cafe Muse co-own the shop.
So many restaurants, so little time. Find out the latest Detroit dining news with our weekly food newsletter delivered every Friday morning.