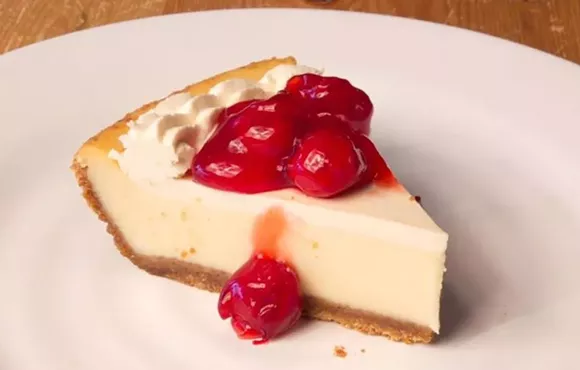 When comedian, talk show host, and author Steve Harvey gives his endorsement, people listen.
And listen they did when he gave a glowing review last week of Peteet's Famous Cheesecakes out of Oak Park. Owner Patrick Peteet wanted to drum up business for his bake shop so, loaded with slices of his sweet treats, he drove west to Chicago, where Harvey's show is taped.
Peteet
tells
WXYZ that he presented the comedian with the samples during the show's Q and A segment. Back stage, Harvey and friends dug into the cheesecake, and took to Instagram to sing his praises.
We'll let you see his reaction below.
The video short has since garnered more than 150,000 views and Peteet says his inventory was wiped out from the burst in demand.
What a viral vote confidence. You'll see toward the end of the video Harvey seems to hint about wanting to do business with Peteet's. Now that would be a sweet combo.
Now here's a heartfelt thank-you video to Harvey from the folks at Peteet's.