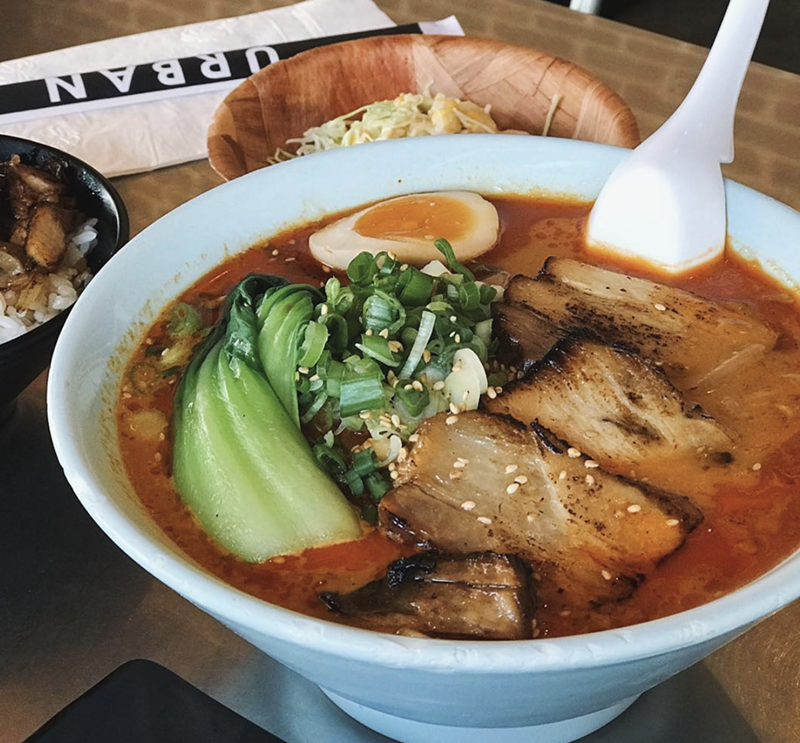 Midtown gains a new ramen shop when Urban Ramen hosts its soft opening on Woodward Avenue near Willis Street.
The Los Angeles-based noodle shop's first Detroit location is open to the public after 5 p.m. Wednesday. It will celebrate its grand opening when it opens at 11 a.m. on Monday, July 2.
Owner Kohei Robert opened his L.A. shop around four years ago and tells
Metro Times
that he pursued a Detroit location after visiting some friends here and digging the people, industry, and seeing how downtown is rebounding.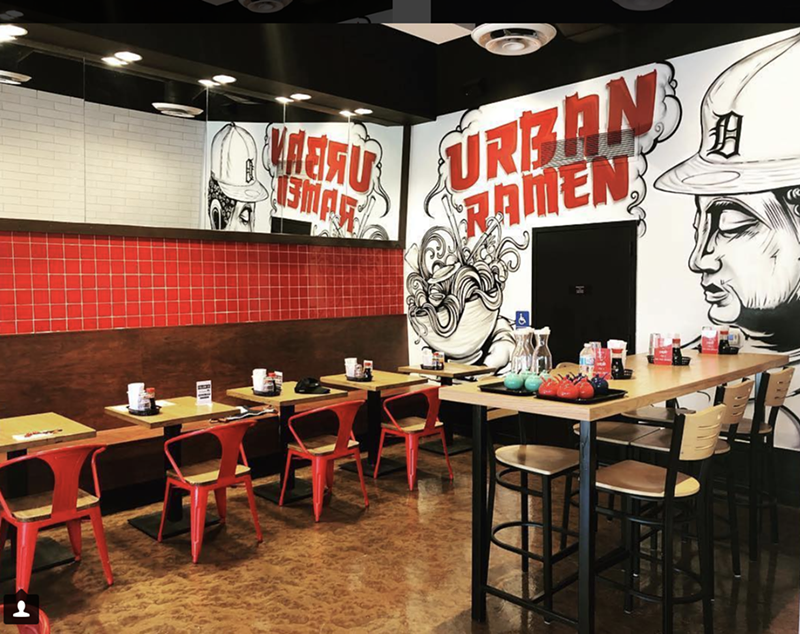 Urban Ramen will make all its noodles fresh in-house, and will offer three ramen bowls — chicken paitan (rich chicken broth, thin noodle, tender pork chashu, bean sprout, diced white onion, fried burdock, marinated egg, and seaweed), tonkotsu ramen (rich pork broth, thin noodle, tender pork chashu, green onion, kikurage, sesame seed, and marinated egg), and shoyu ramen (clear vegan broth, thick noodle, grilled maitake mushroom, fried burdock, wakame, diced white onion, radish sprouts, and bamboo).
The menu also holds a selection of other Japanese dishes like a tuna poke bowl (tuna, avocado, white onion, green onion, nori, ginger, sesame seed, and seaweed), Japanese fried chicken, garlic edamame, and a short list of teas and pops.
Urban Ramen is filling the former Falafill space at 4206 Woodward Ave., Detroit.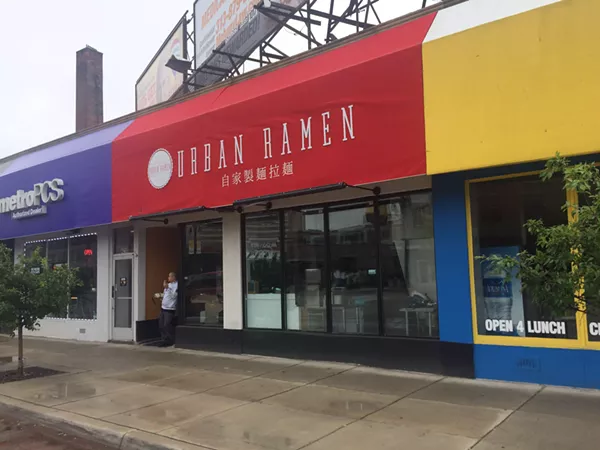 So many restaurants, so little time. Find out the latest Detroit dining news with our weekly food newsletter delivered every Friday morning.