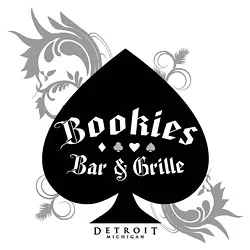 Bookies Bar & Grille co-owner Mark Jerant has issued an apology for comments he made about the shooting death of Oklahoma man Terance Crutcher, an unarmed black motorist who was gunned down by police last week.
The statement comes after a day of backlash, including threats of boycotts against the downtown sports bar, following what many consider to be insensitive comments about relations between African Americans and police after Crutcher was killed in Tulsa during a police call about his stalled vehicle.
See our initial coverage of the backlash here.
Jerant says statements he made on Facebook "may be viewed as hurtful or insensitive" with regard to tensions between the black community and police, and that "my candid comments regarding policing has had a negative effect." His statement was issued through PR rep David Rudolph.
The statement continues: "My comments were in response to a spirited discussion I was having with my African American friend from high school of more than 18 years. He and I have had open and frank conversations regarding current affairs, politics, race, inequality and social justice. It's common place for my friend and I to have candid exchanges on social media on issues and opinion that affect us both.
"I am embarrassed and regret the tone and tenor of my comments, as written words often lose inflection. I was expressing thought that reflect, in some measure, the sentiments that have been shared by my African American friends, that unfortunately the best way when confronted by police offices (sic) is to follow their every command to avoid a fatal confrontation. It should not be the case that African Americans should fear for their safety when engaged by law enforcement. These are tragedies which need to end."
The statement goes on to claim that his comments, made in response to dash-cam footage of the shooting that followed a police call for Crutcher's stalled vehicle, were not intended to be disrespectful to the Tulsa man, his actions, or the events that led to him being shot by police.
"I was expressing my concerns over once again seeing in the media another unarmed African American confronted by police officers that ended in death. This is an all too often occurrence and it needs to stop. I apologize for the insensitive manner in which my comments appeared on Facebook. My statements are my own and do not reflect my business, partnerships and staff at Bookies Bar & Grille.''
Both Jerant's and Bookies' Facebook pages are no longer available.
In addition to a flood of outrage on social media that includes urges to boycott the establishment, the Michigan Chronicle published a letter directed at Jerant on Tuesday.
"But the murder of yet another citizen at the hands of police in Tulsa hit uncomfortably close to home when I noticed what you had to say about it, Mr. Jerant," said the letter's author, Jyarland Daniels (no relation to this reporter).
"How could an owner of a restaurant that so many of my friends and I support, here at HOME, in a city that is 83% Black, say such a thing after seeing a lifeless body lying in the street - shot by police AFTER having been tasered?"Daniels goes on: "From a place of privilege (gender, race, and financial) you admonished Black men and women to, 'Listen to police to have guns pointed at you and don't get shot. It isn't hard.'"
You can take a full look at the Michigan Chronicle op-ed
here.
Below is the full apology from Jerant: