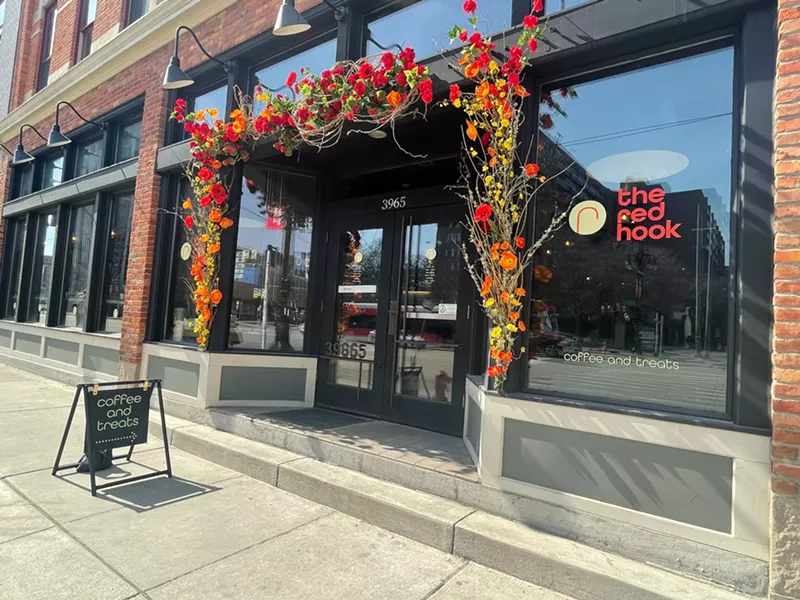 The coffee shop on the corner of Woodward and Alexandrine in Detroit is moving on to its next chapter.
The Red Hook has finally opened its Midtown location, in the former Great Lakes Coffee space at 3965 Woodward Ave.
The Red Hook announced plans to take over the space following a Noel Night pop-up last December. Now the wait is over.
This is the local chain's fourth metro Detroit location, including its Ferndale flagship, a West Village outpost, and a Detroit "Greenway" cafe on East Jefferson.
The Midtown shop features the company's cookies, galettes, and other pastries made at the Ferndale location and delivered fresh daily.
It's been a strange time for coffee shops in Detroit. The Red Hook's Greenway spot temporarily closed last year after a car plowed through its front window and has since reopened. Then two coffee shops in the LGBT community were targeted with a bizarre threatening letter, causing them to close for a few days out of caution.
Great Lakes Coffee Co. shut down the Midtown store where The Red Hook is now located following a heated labor dispute. The store initially closed after staff say the management's carelessness led to a COVID-19 outbreak, and workers went on strike demanding better working conditions and pay. Great Lakes Coffee Co. also closed its shops inside Meijer stores in Detroit and Royal Oak.
Hopefully, The Red Hook treats its staff better.
Coming soon: Metro Times Daily newsletter. We'll send you a handful of interesting Detroit stories every morning. Subscribe now to not miss a thing.

Follow us: Google News | NewsBreak | Reddit | Instagram | Facebook | Twitter