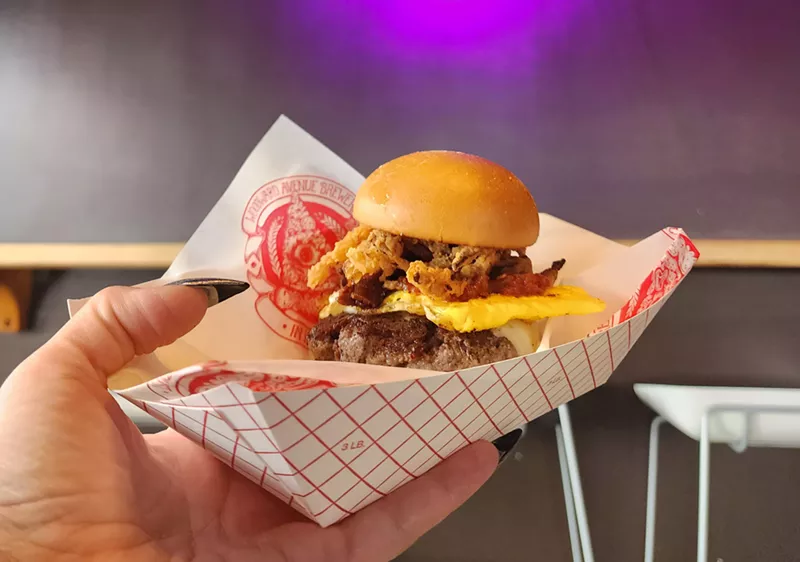 Come the end of the month, The Emory in Ferndale plans to close for a week while it revamps its menu with a focus on sliders.
General manager Jesse Shepherd-Bates, who also oversees the nearby Woodward Avenue Brewers, Port bar, and the Loving Touch, says it was time to reimagine the restaurant— it first opened back in 2006 — and also make its menu more inclusive with options like gluten-free buns and vegan cheese to accommodate customer requests.
"We're looking to be more accessible, and good for any appetite," he says. "We went from a place that had very little competition as a date spot to now, we're a little on the old and tired side."
The menu will include The Emory's current offerings like Chop House beef and plant-based Beyond Burger sliders, and previously available items like the turkey burger and black bean burger will also return in slider form. Other menu items like the Chipotle honey barbecue wrap will also be reimagined as a slider, Shepherd-Bates says.
"If you're hanging out and you want a snack you can get one slider, or if you're with friends you can mix and match," he says.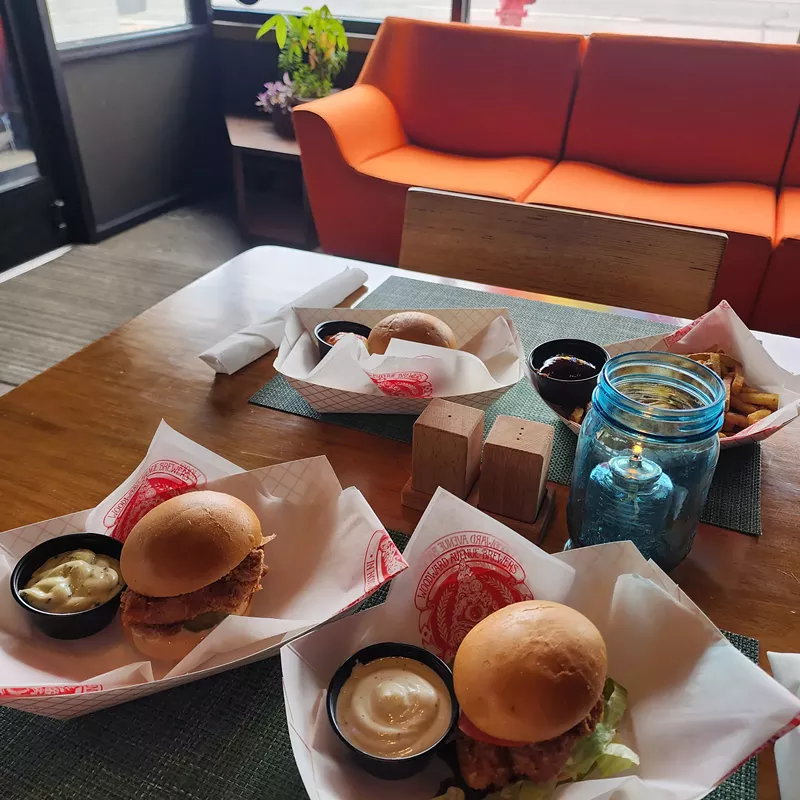 The Emory will also bring back hand-cut fries and introduce new items like tater tots.
Shepherd-Bates says that when the restaurant reopens, it will also pivot away from table service to a new format where customers order at the bar and grab a table number flag.
He says the new format will allow for speedier service and for the restaurant to work more efficiently with a leaner staff.
Beyond the changes at The Emory, Shepherd-Bates says that the W.A.B. is being renovated to integrate it with the next-door Loving Touch bar and music venue. The W.A.B.'s downstairs space is being remodeled as an entrance to the Loving Touch, which will function as a lobby for the music venue where people can enjoy a beer before or during a show.
"So rather than being in the alley, the entrance will be through this bar, sort of a similar vibe to the Garden Bowl [and Magic Stick]," he says. "And the nice thing is if it's shitty weather you can wait inside instead of getting rained on in the alley."
In the meantime, the W.A.B.'s brewing equipment has been moved to Hazel Park's B. Nektar meadery, which has continued to brew W.A.B.'s beers.
As far as things that aren't changing, The Emory will keep its popular weekend brunch. The closure dates, the first week of May, were even chosen so as not to interrupt the popular Sunday brunch service.
Coming soon: Metro Times Daily newsletter. We'll send you a handful of interesting Detroit stories every morning. Subscribe now to not miss a thing.

Follow us: Google News | NewsBreak | Reddit | Instagram | Facebook | Twitter