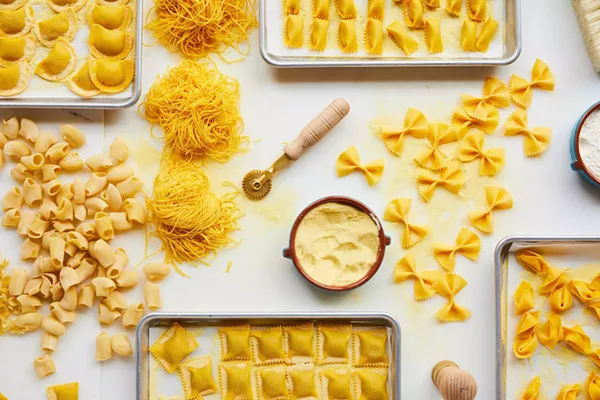 James Beard Award-winning chef and restaurateur Andrew Carmellini will open his new southern Italian restaurant called San Morello on Tuesday in the Shinola Hotel.
Carmellini's New York-based NoHo Hospitality Group — of which Luke Ostrom and Huntington Woods native Josh Pickard are partners — is also planning a beer hall and craft cocktail bar in the 130-room boutique hotel, and a fried chicken restaurant will round out the dining options.
The 3,700-square-foot San Morello is billed as an "urban Italian neighborhood restaurant," and
The Detroit News
reports that the restaurant — named after a village in southern Italy — will serve house-made pasta, salads and pizzas made in a Neapolitan brick oven.
NoHo also runs Italian tavern Locanda Verde in actor Robert DeNiro's Greenwich Hotel in New York City, The Dutch in New York and Miami Beach, and Lafayette Grand Café & Bakery in New York.
So many restaurants, so little time. Find out the latest Detroit dining news with our weekly food newsletter delivered every Friday morning.