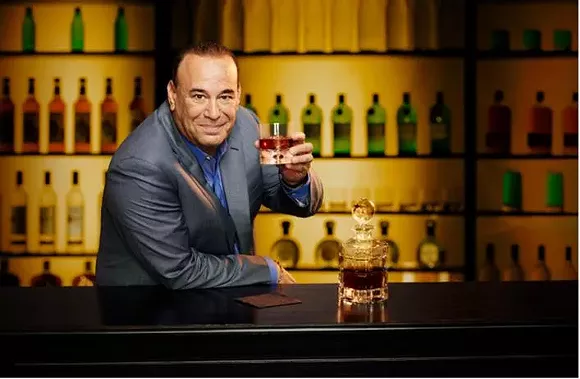 We sometimes get approached for some unusual assignments. Back in August though we got tapped by fellow food blogger Brenna Houck from Eater Detroit for a most intriguing night out. How would we like to join her in a taping of Spike TV's Bar Rescue, to be filmed at the Dearborn Heights dive bar, Hooch? How could we possibly resist?
That episode, in which the failing bar with a foul-mouthed owner and a questionable theme (think a trashier version of Hooter's, complete with torn fish net stockings, booty shorts and Hoola hoops for uniforms), will air at 10 p.m. Sunday. We were invited to the filming to pose as customers, tasked with covertly critiquing everything from the décor, the food, drinks and the demeaning attitude the owner had toward her crew. The taping was part of the show's fourth season, in which host Jon Taffer is visiting troubled bars in several cities across the U.S., including the metro Detroit area.
The show's crew scouted several area bars, but settled on Hooch for the drama that ensues because of the owner's choice words in addressing her all-female staff. Host John Taffer amped up the theatrics really quick when he barged into the spot, calling the owner an idiot for referring to her crew sluts, whores and dumb dumbs in front of customers, all while losing some $4,500 a month in her husband's money to keep the place running.
"I will not rescue this bar if you disrespect them," said an angered Taffer. "I will not!"
Check out the trailer here:
Now using the name Proving Ground (no doubt an hint that the dive is working to redeem itself), the bar plans to hold a viewing party starting at 7 p.m., where there will be plenty of food, drink and room to sit back and relax ahead of the screening.