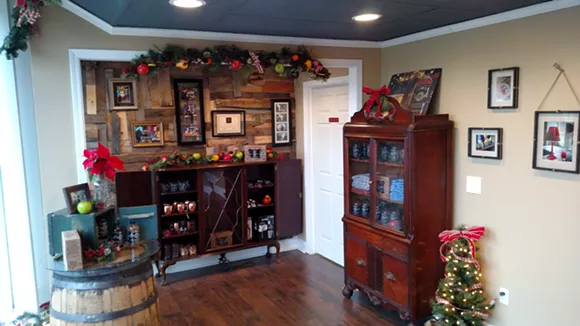 You've probably noticed bottles of McClary Bros. Drinking Vinegars behind the bar at your favorite watering hole. They're most often used in craft cocktails. But owner Jess Sanchez McClary wants everyone to know that there's so much more to her drinking vinegars than mixed drinks. That's why she's taking the leap and going brick and mortar with a new tasting room at 32621 Grand River Ave. in Farmington. A grand opening celebration for the new spot is set for noon to 6 p.m., Saturday, Dec. 5, which includes vinegar samples, food and drink demonstrations, giveaways, and face painting for the kids.
We first came into contact with McClary and her wonder tonics when she was a finalist for the Comerica Bank Hatch Detroit contest. She was passing out samples of her unusual shrubs to folks as part of a showcase for contestants. She didn't win, but that recognition caught her enough attention to secure deals with area bars and restaurants, as well as at Meijer, which sells her product.
In September, McClary faced off with the sharks of ABC's Shark Tank and gained even more exposure. Now with the tasting room, she hopes to show folks that people of all ages can enjoy her vinegars, not just hipsters in faux speakeasies.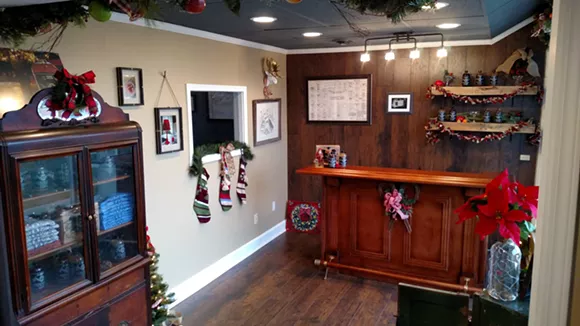 "Craft cocktails are super hot, and anytime you can align yourself with something like that, you're going to take off," McClary tells us. "But there's a lot of versatility here, you can drink it like a soda, there are more healthful properties than artificially-flavored drinks.
"I'm trying to make vinegar approachable," McClary adds. "This isn't something you use to dye easter eggs, this isn't something your grandma uses to cleaned the floors. There's something in it for everybody."
In addition to the new shop, McClary's has launched a limited line of drinking vinegar flavors called "Forgotten Flavors." These new variety feature uncommon Michigan crops like Paw Paw that are usually hard to grow. This line will benefit the nonprofit food provider, Forgotten Harvest.