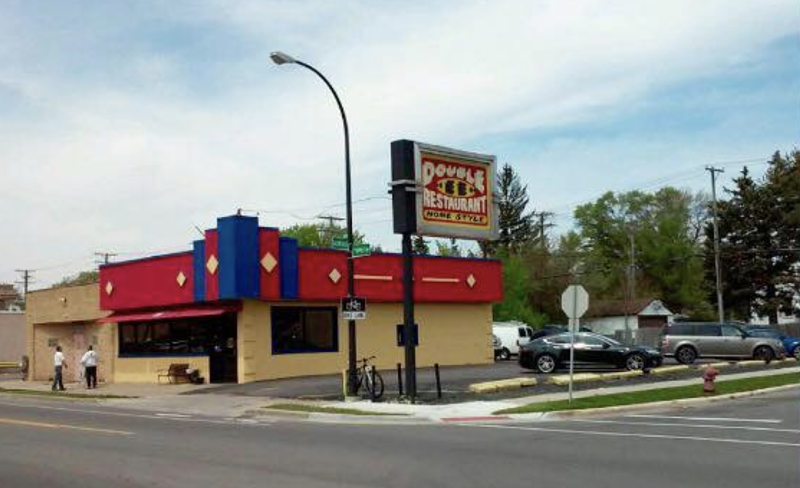 Dearborn's Sign of the Beefcarver closed Monday, leaving the once-thriving metro Detroit chain with just one restaurant.
The cafeteria-style restaurant at 23100 Michigan Ave. opened around 1968,
Crain's
reports, and declining business in recent years is behind the closure.
"I'm a manager. I do the books at night. It's been dwindling over the years," manager Russell Talbert, who has worked at the restaurant a little more than five years, told
Crain's
. "Losing money is the reason we're closing."
The Beefcarver's Royal Oak shop is its last standing location.
Ferndale greasy spoon Double EE also bit the dust this week. The
Free Press
reports that the diner at 1861 E. Nine Mile Road permanently closed on Sunday after the landlord asked the restaurant to leave.
Owner and Albanian immigrant Valter Xhomaqi opened the Double EE in 2002. He had previously worked as a dishwasher at the Whistle Stop in Birmingham, during which time he saved up money to purchase the Double EE. He later bought the Whistle Stop, and now owns Whistle Stop locations in Birmingham and Pleasant Ridge.
So many restaurants, so little time. Find out the latest Detroit dining news with our weekly food newsletter delivered every Friday morning.