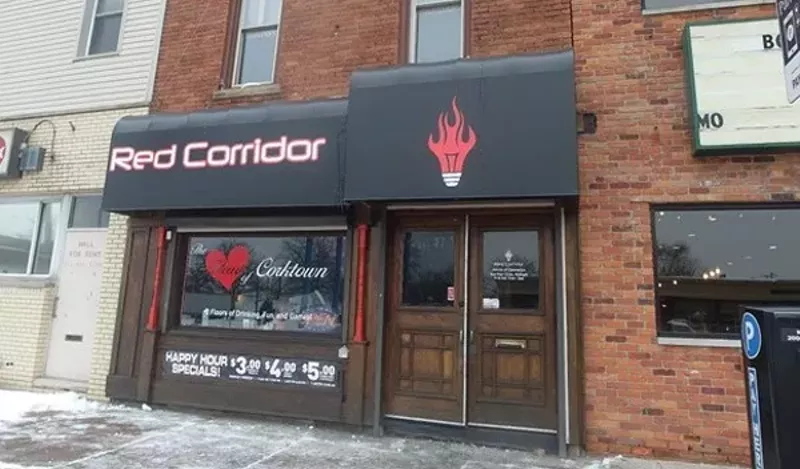 After less than a year in business, Red Corridor has closed its doors for the last time.
The closure was announced via a Facebook post on Friday. The bar, formerly Casey's Pub, was embroiled in controversy since its less-than-auspicious beginning. It was originally going to open under the name "Hoffa's Hideout," but the name was changed due to public clamor.
Then, in May, owner Johnny Irwin came under fire for
lashing out at negative Facebook reviewers
.
Despite those hiccups, Irwin said in a subsequent post to the business's Facebook page that their time in operation was "amazing." According to
Eater
, there is no information available about the future of the building, however it is still owned by Andrea Relkin, who operated Casey's Pub.