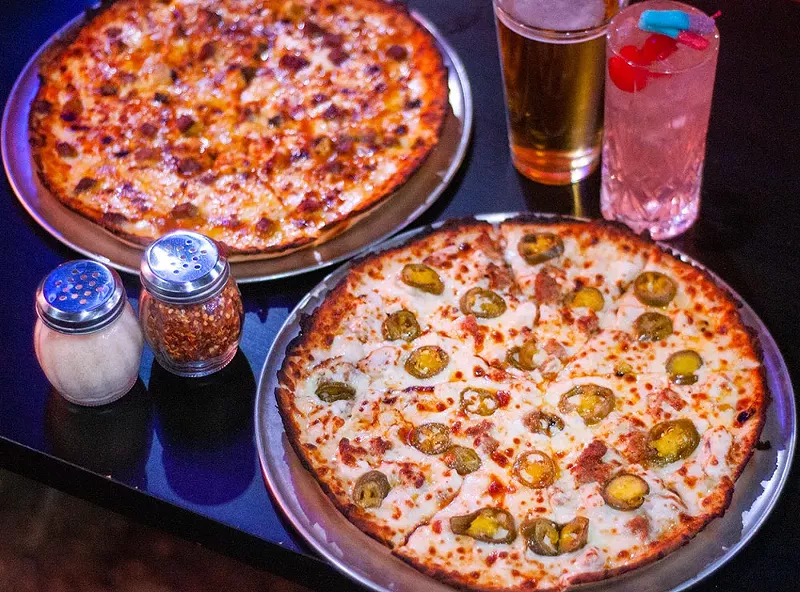 A growing pizza chain that touts a "deliciously weird menu" is expanding into the suburbs.
Pizza Cat is opening its latest restaurant on Monday. The carryout-only store will be located at 27723 Dequindre Rd., Madison Heights, in the former Toarmina's Pizza.
Since March 13 is affectionately known as "313 Day" around here, the store will celebrate its grand opening with $3.13 small cheese and pepperoni pizzas all day. (Nevermind that Madison Heights has a 248 area code.)
The franchise is operated by Troy Dillard, a Detroiter and former Chrysler worker who previously opened Brookies Cafe in Ypsilanti. He also has experience working as a delivery driver and manager at Hungry Howie's.
Pizza Cat launched in Toledo, Ohio in 2017. In 2022, it opened its first Detroit-area store in Greektown in the former Ready Player One arcade.
According to the company's website, another Pizza Cat location is planned for 30915 Ann Arbor Trail, Westland, though an opening date has not yet been announced.
The chain's "weird" menu includes Flamin' Hot Cheetos toppings and a keto crust made from shredded chicken breasts, among other offbeat offerings.
Coming soon: Metro Times Daily newsletter. We'll send you a handful of interesting Detroit stories every morning. Subscribe now to not miss a thing.

Follow us: Google News | NewsBreak | Reddit | Instagram | Facebook | Twitter