Brian Flore, owner of the Arena Bar in Ann Arbor, will spend about four-and-a-half years in prison and have to pay more than $1.5 million in restitution to the state after not paying sales taxes for over a decade.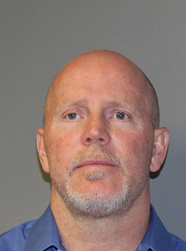 The Arena Bar was featured on Spike TV's
Bar Rescue
in Nov. 2015 as part of a three-episode streak of restoring Michigan bars. Flore, who apparently goes by Mike, was portrayed as a hard-ass owner with an attitude who was unwilling to admit wrongdoing.
As mentioned in the video, the bar had debt of at least $1 million. According to an auditor at the Michigan Attorney General's office, though, Flore failed to pay taxes on more than $9 million in sales, resulting in about $700,000 in back taxes.
After being charged with 120 counts of failure to pay taxes, and being found guilty of five of those charges, Flore was given a period to pay back those taxes with interest. Along with additional fines, total restitution amounted to more than
$1.5 million
.
After failing to pay back the total amount after the allotted period, Flore was sentenced to 55 months and 5 days in prison, along with the remaining restitution.
As reported by the
Detroit Free Press
, Flore's lawyer Andrew Abood commented that Flore thought he was in compliance for more than 10 years, and that the state had not contacted him about the taxes in 10 years.
We've reached out to Abood for comment, as well as Jon Taffer, the host and main figure of
Bar Rescue
, for comment.