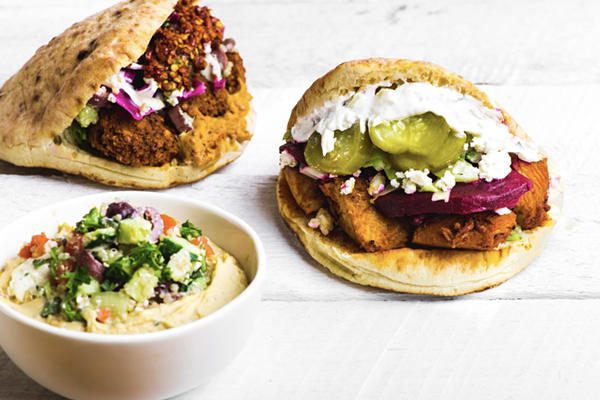 New York City-based pita and laffa sandwich maker The Hummus & Pita Co. is planning five metro Detroit locations in Ann Arbor, Detroit, Troy, Warren, and Canton.
The company now operates shops in Chelsea, Tribeca, and Hell's Kitchen where its
menus
offers items like chicken taboon pita, steak taboon pita, Turkish meatballs laffa, and shawarma laffa. It also serves a variety of bowls, different types of hummus, and salads.
The Hummus & Pita Co.'s first location opened in 2011 and the company writes in a release that it makes all menu items from scratch on-site and uses fresh ingredients. It offers dishes from across the Mediterranean region — from Moroccan beans to Israeli couscous — and offers gluten-free, vegan, and vegetarian options.
The Michigan stores are part of a nationwide expansion that includes 20 stores in Connecticut, Denver, New Jersey, and more. No specific Detroit locations have been determined with the exception of one store in Oakland Mall, though the locations will likely open in 2018
The announcement comes at the same time that New York City-based The Halal Guys announce multiple metro Detroit locations.
E
ater
reports the popular pita and falafel maker will open five locations in Wayne and Washtenaw counties this year.