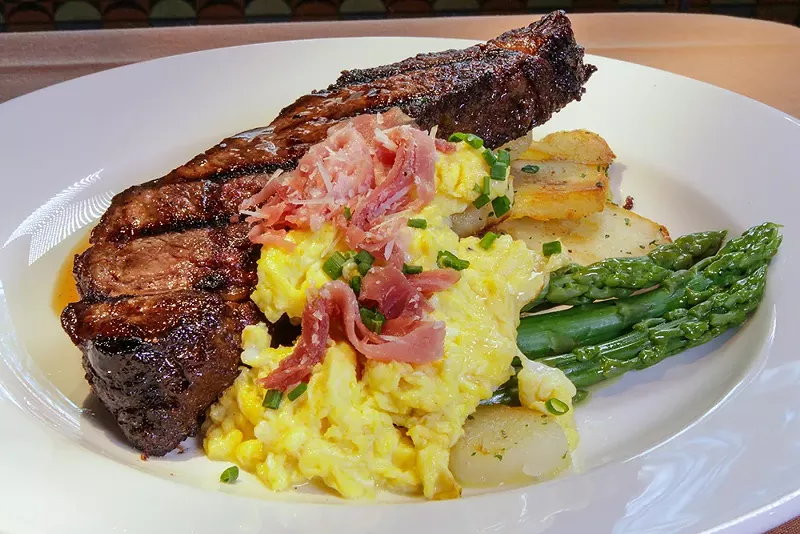 Novi's popular Steve & Rocky's restaurant is no more — at least in name, anyway.
The longstanding upscale restaurant is now known as the Brentwood Grille. A new ownership team took over the restaurant on Monday.
But much will stay the same, according to a press release. A number of dishes from the Steve & Rocky's "core" menu will remain, as will the entire staff — including former co-owner Steve Allen (the "Steve" in Steve & Rocky's), who is executive chef and culinary consultant.
"It's an honor to carry on the legacy of Steve & Rocky's and to introduce Brentwood Grille to those that have been loyal to this restaurant for decades," said Brentwood Grille managing partner Robert Loomis. "Our team is dedicated to providing an exceptional dining experience for our guests in a fresh and inviting atmosphere. We look forward to welcoming everyone to Brentwood Grille and to serving the Novi area for years to come."
The new ownership says it will introduce new menu items later this spring, and renovations will occur to the dining room in the summer.
Former owners Allen and Charles Rachwitz (the "Rocky" in Steve & Rocky's) decided to sell the business and step down from day-to-day operations.
More information is available at brentwoodgrille.com.
Coming soon: Metro Times Daily newsletter. We'll send you a handful of interesting Detroit stories every morning. Subscribe now to not miss a thing.

Follow us: Google News | NewsBreak | Reddit | Instagram | Facebook | Twitter