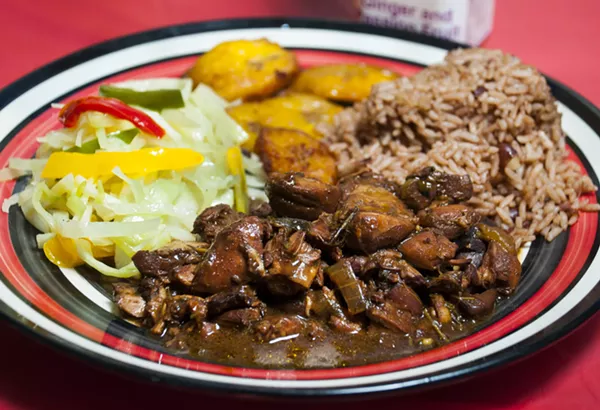 Jamaican Pot
is planning a new location for the New Center One building in Detroit's New Center neighborhood.
Co-owner Mama Rose tells
Metro Times
that the restaurant will likely open the first week of July in the building's food court.
The menu will be similar to that at its small carryout spot on Eight Mile Road near Greenfield with offerings like jerk chicken, barbecue jerk, pepper steak, ox tail, and curried goat. And, of course, it'll offer what is perhaps the
best dish
Mama Rose makes — fricassee chicken with veggies in a brown gravy flavored by garlic, onion, scallion, and thyme.
The menu will also hold vegetarian option like the Bob Marley Stew — a jumble of red beans, butter beans, scallions, carrots, and other root veggies soaking in an intense garlic-ginger sauce over white rice. And a new addition to the menu will be vegetarian jerk chicken.
Mama Rose says she won't offer ackee and saltfish or other seafood plates at the outset. She expects the restaurant will be too busy to prepare the dishes, but she will start making them once her crew is settled.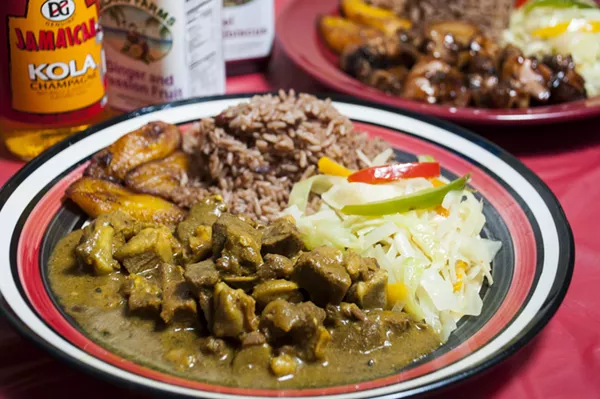 And, as always, Jamaican Pot's food will be made fresh each day, Mama Rose tells us.
"We never pre-make anything. We come in early in the morning and we cook all the food. Even when you order your food, it's going to take a minute because a lot of what we cook ... is cooked to order," she says.
Jamaican Pot has regularly catered in New Center and building management invited it to take up permanent residence when management saw its popularity.
Jamaican Pot is one restaurant that's part of a small-but-mighty Jamaican food community in Northwest Detroit. Check our story on it
here
.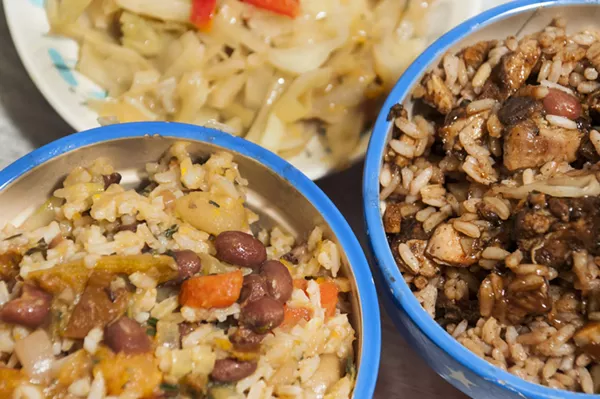 So many restaurants, so little time. Find out the latest Detroit dining news with our weekly food newsletter delivered every Friday morning.