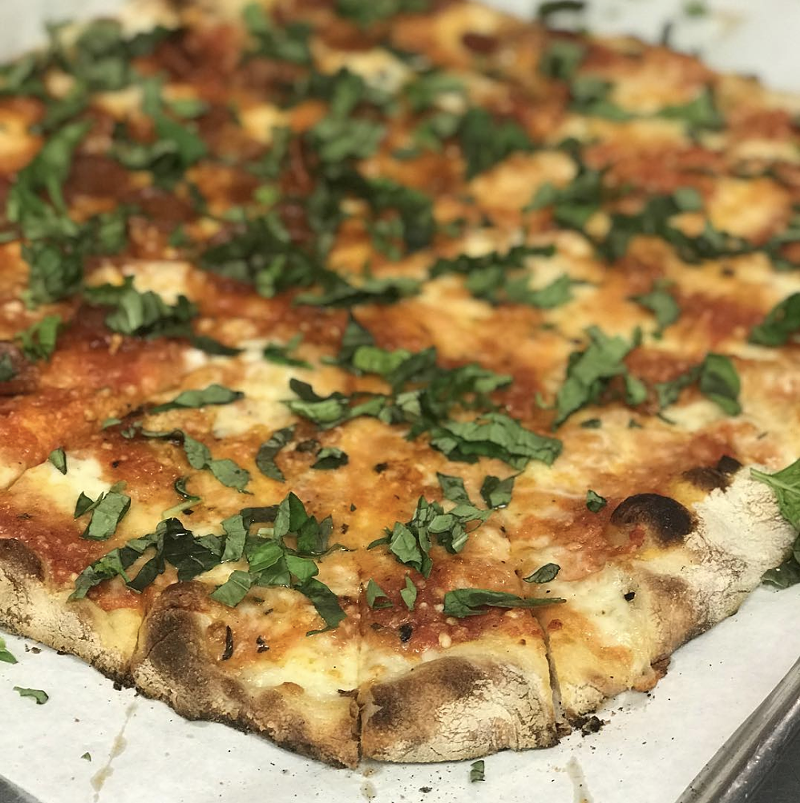 Neapolitan-style thin crust pizza maker Tomatoes Apizza will open a new location in Birmingham.
That's welcome news for those of us who love Tomatoes but don't often eat it because its two current locations are in Farmington Hills.
Tomatoes specializes in thin crust pies it bills as New Haven, Conneticuit-style pizza, which is essentially a Neapolitan-style pizza. Its pies are cooked at high temperatures in a coal-fired oven to create a crust that's slightly soft and chewy on the inside, but crispy on the outside with "leopard print" char marks.
The
Free Press
reports that the new 1,400-square-foot store will open in August next to Papa Joe's Gourmet Market, and offer carryout and delivery only.
So many restaurants, so little time. Find out the latest Detroit dining news with our weekly food newsletter delivered every Friday morning.