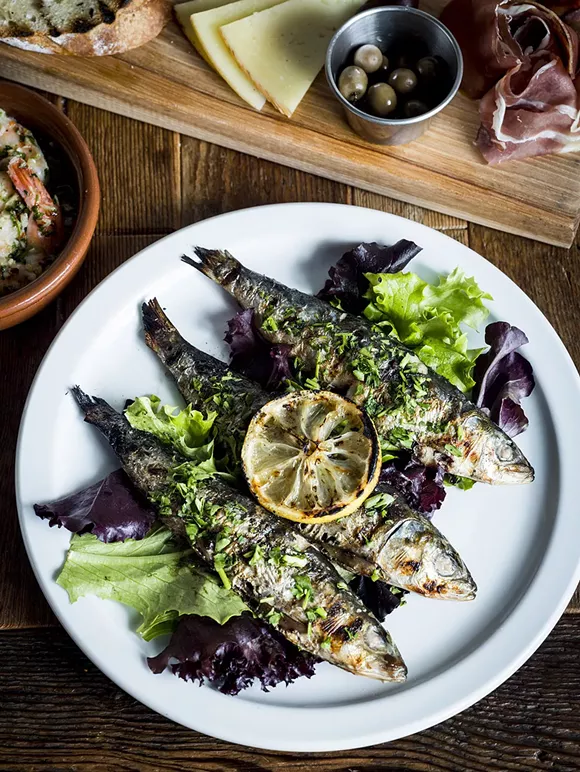 In a sea of listicle-style pieces of "journalism," it can sometimes be difficult to separate the bullshit clickbait from the legit, trusted news source.
If there's at least one source we have come to trust over the years, it's National Geographic. So when they turn out a "best of" list, we tend to give it more weight than, say, a blog that looks like it was written by some troll in his basement.
In a recent post, Nat Geo named Detroit among the "6 Unexpected Cities for the Food Lover," alongside such less traveled destinations as Yerevan, Armenia, Dakar in Senegal, and the New Zealand city of Wellington.
The story not only summarizes why each city is cool, but also offers advice on the best areas of the region to check out.
The Detroit roundup makes an earnest effort to showcase real variety for the outsider. Corktown gets props for best neighborhood for eateries like Katoi, Brooklyn Street Local, and the venerable Slows. Hamtramck and Dearborn both get nods for best ethnic cuisine. And addition to the expected Selden Standard and Grey Ghost, the publication shows love to less-hyped classics like Onassis Coney Island and Greektown's New Parthenon. One spot misplaced though was brunch-centric spot Dime Store in downtown, which the publication says is in Corktown.
The rest of the list is worth a read,
and could prove a helpful guide for Detroiters making their 2017 travel plans.