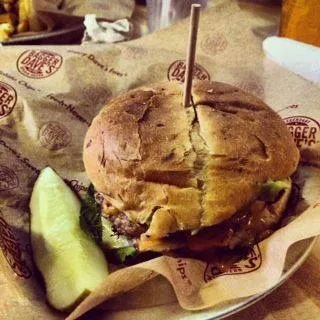 The Bagger Dave's empire
continues to recede
.
The Traverse City-based restaurant chain announced two more metro Detroit locations have closed, and it shuttered five total around the state on Jan. 15. That follows the
closure of its Greektown restaurant in 2015
, the closure of seven restaurants in July/August, and leaves just 10 Bagger Dave's operating around the state.
At its peak, the company, which launched in Berkley in 2008, operated 26 stores. The most recent metro Detroit closures include locations in Canton and Shelby Township.
What's behind the move? We
asked the same question
when locations closed over the summer and our unscientific social media poll found that a lot of people felt Bagger Dave's prices are too high for a fast casual restaurant.
Crain's
reports that the company once again pointed to a nationwide "recession" in the casual dining industry.
"We have worked diligently over our 10 years in business to operate efficiently and aim to continue to strengthen our brand, despite the challenges of a recession impacting the casual dining industry," CEO Michael Ansley said in a press release.
are down nationally
. But it's also worth noting that there's a lot of competition, especially when it comes to fast casual or fast food burgers. Over the last decade, a lot of regional and national burger chains like Bagger Dave's, Wahlburgers, Shake Shack, or even Basement Burger Bar cut into the fast food/casual market in metro Detroit.
So perhaps the chains that customers perceive as being overpriced are going to be the first to start shutting down restaurants.