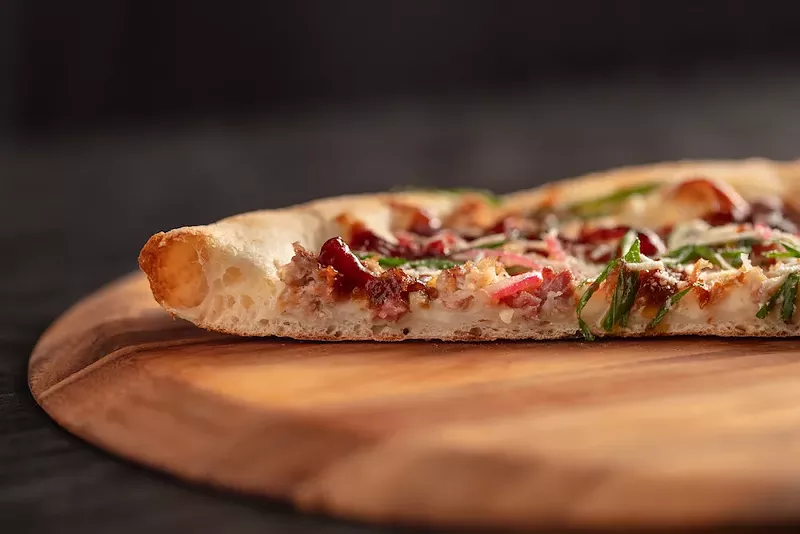 Mootz Pizzeria + Bar will bring New York-style pizza to downtown Detroit when the new restaurant opens its doors to the public on Jan. 28.
Located near the Belt district, Mootz will feature a menu curated by six-time World Pizza Games champion Bruno DiFabio. DiFabio's creations include signature pies like Uptown + the Bronx (cup and char pepperoni, mozzarella, Sicilian oregano, and NYC pizza sauce), Beast of Burden (pinched sausage, ricotta, mozzarella and NYC pizza sauce), and the Juliet (prosciutto, fig jam, mozzarella, gorgonzola, and balsamic glaze). In addition to pizza, Mootz will also serve baked ravioli, "Nonna's meatballs," and a burrata salad.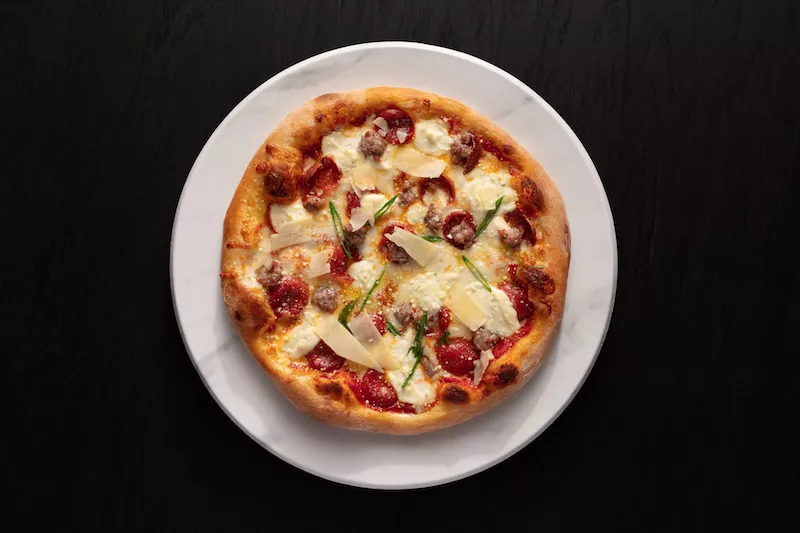 The 4,000-square-foot pizzeria will have dining space for 100 guests, a patio, a full bar with 20 beers on tap, and a menu filled with wine and craft cocktails.
For those looking to grab a quick slice of 'za, Mootz will also have pizza-by-the-slice available at an adjacent counter called the Side Hustle, which will stay open late on Friday and Saturday nights.
Mootz is located at 1230 Library St. and will be open Sunday through Thursday 11 a.m. to midnight, and Friday and Saturday from 11 a.m. to 1:30 a.m.
So many restaurants, so little time. Sign up for our weekly food newsletter delivered every Friday morning for the latest Detroit dining news.