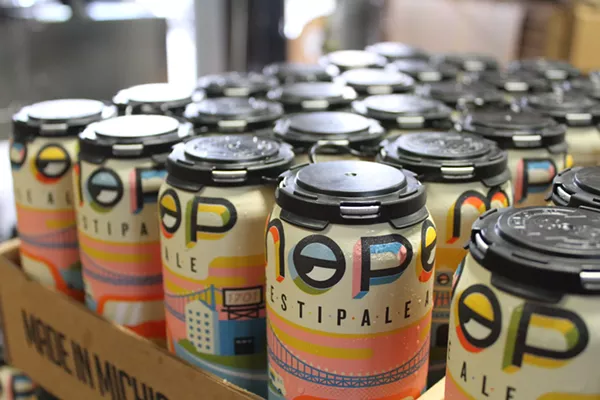 Mo Pop, a Detroit indie music festival that takes place at West Riverfront Park on July 29 and 30, announced today that the brand is now incorporating an official beer into its offerings.
The beer is made by Birmingham-based craft brewery Griffin Claw, and Mo Pop marketing director Nick Trentacost says the limited release is a pale ale — the perfect type of day-drinking beer an all-day music festival requires. It's aptly named Festipale.
Beer cans are designed to resemble the festival's eye-catching posters. The art, drawn by Jen Harley, includes a rendering of the Ambassador Bridge, a car, and a billboard that says, "1701."
The brew will be available at the festival for $8. It will also be available at limited retail locations, which have yet to be announced.