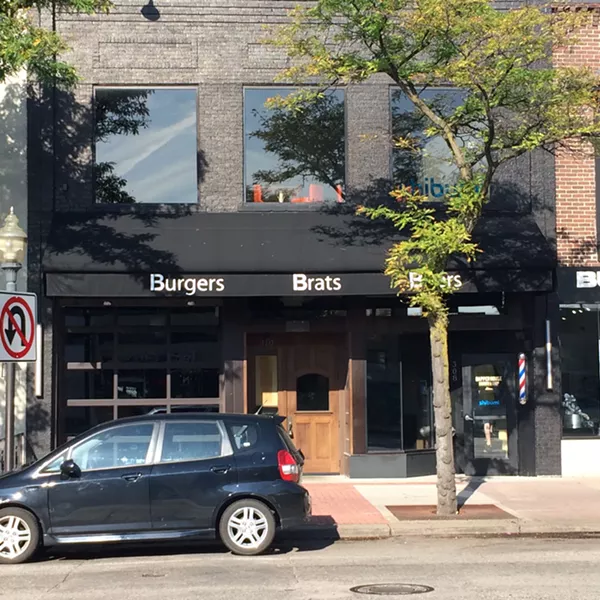 Celebrity chef Michael Symon's B-Spot location in downtown Royal Oak is closed.
Representatives from the Cleveland-based company wouldn't confirm or deny that the location closed, or provide a reason for the closure, but the space at 310 S. Main St. is cleared out.
That comes after a Rochester B-Spot location closed in July, and stores around Ohio and Indiana closed this year. The company's website now lists three Cleveland-area restaurants.
Since the entire corporation is shrinking, it doesn't appear that the closure is related to a recent spate of downtown Royal Oak restaurant closures that some owners have attributed to issues with parking.
In a comment to
Cleveland Scene,
Symon suggested that local competition is stiff: "Something we might have overlooked when we decided to grow the brand is: we're one of Cleveland's favorite burgers. And when you go to another city, they already have their favorite burger joints. So, you not only have to have a great product, but you also have to change their habits."
So many restaurants, so little time. Find out the latest Detroit dining news with our weekly food newsletter delivered every Friday morning.