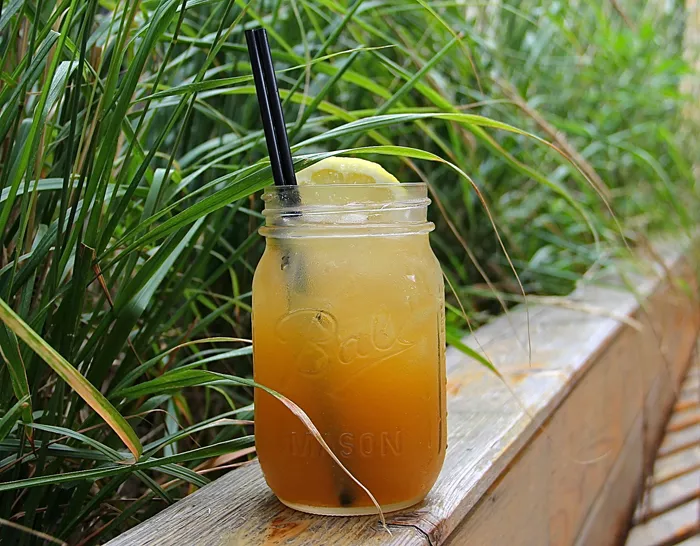 Recipe:
2 oz. Basil Hayden's Bourbon
1.5 oz. Peach Looza
1.5 Oz. unsweetened Iced tea
.5 oz. Simple syrup
1 dash Peach bitters
Shaken and served on ice in a mason jar. Garnish with a lemon wheel on the side of the glass.
Jim Beam's small-batch bourbons include Knob Creek, Booker's, and Baker's. But 80-proof Basil Hayden's is the lightest-bodied among them. Introduced just 22 years ago in 1992, its name comes from a Catholic distiller who led a group of 25 families from Maryland to Kentucky in 1785. Aged for eight years, it's a relatively mild bourbon with aromas of spice and tea and hints of peppermint. By itself, Basil Hayden's offers a light pepper, caramel, and honey flavor with a small bite and a clean, dry finish. Pair it with peach puree, iced tea, and lemon, and chances are you won't even taste a hint of grandpa's cough medicine. You'll find this drink this weekend at Pig & Whiskey's Cocktail Corner, as well as on special at Imperial.