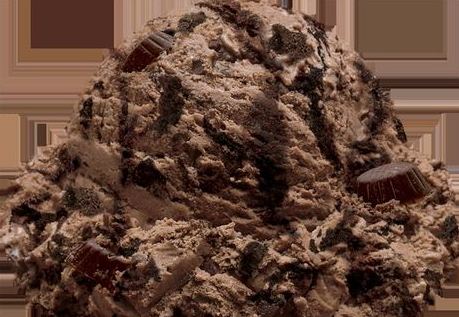 We all hate pot holes —
this young lady especially
— but one local business is actually trying to help clean up Michigan's roads,
Ashby's Sterling Ice Cream
.
This Shelby Township sweet shop recently launched a brand new flavor, Michigan Pot Hole, and plans to donate 1 percent of sales from the product to the state for road repairs.
"It's kind of tongue in cheek and meant to be fun," Ashby's marketing director Dianne Tunison told
the Freep
recently.
So what exactly is this new flavor like? Ashby's described it on its website as "thick, black-tar fudge in chocolate ice cream with chunks of chocolate asphalt."
We'll give it a try.