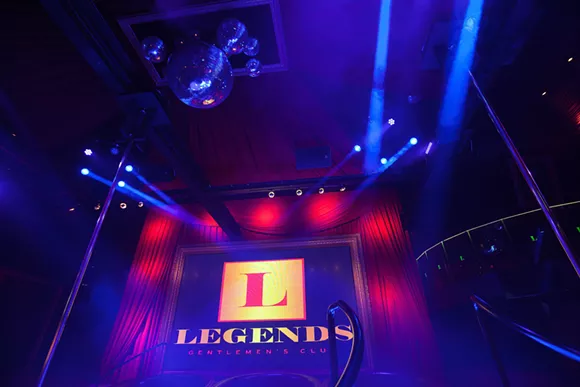 Detroit's Legends Gentlemen's Club is reopening at 5 p.m. on Wednesday, Aug. 17 after rebounding from a fire last winter.


Legends suffered "substantial damage" from a Nov. 16 kitchen fire, says owner Jody Haddad. In addition to repairing smoke and water damage, Haddad has added sky boxes, more seating, a renovated second-floor bar, and new menu to the three-story, 20,000-square-foot strip club.


"We're very excited. I think our patrons and clientele are even more excited" about the reopening, Haddad tells MT. "There's been a lot of positive feedback and a lot of inquiries over the last eight months."


Legends had been open for only 11 months when the fire occurred.


The majority of the club's more than 300 entertainers and 150 staff members are returning to work, Haddad says. The 36-year-old also operates the 29 Park club in Novi and Landshark in East Lansing.


The club has a new executive chef, Stewart Fox, and new menu items including Korean barbecue ribs and street tacos, Haddad says. "We're trying to incorporate some of the flavors of Detroit into our menu."


A new third floor space, The Board Room, will cater to private functions, and a bachelor party room will serve large parties.


Legends is located at 415 E. Congress St. in Detroit; visit legendsindetroit.com for more information.