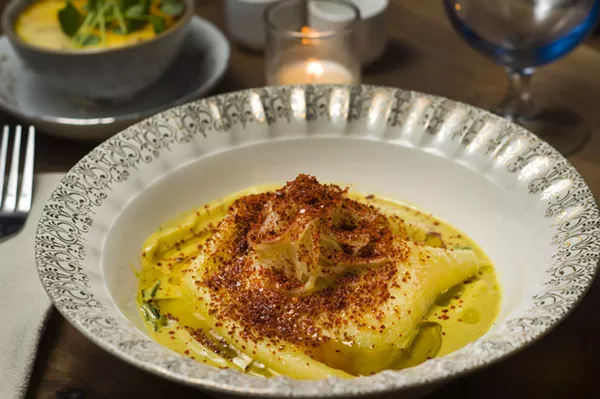 Food & Wine
magazine has named Lady of The House chef Kate Williams one of America's top 10 chefs.
Williams opened her Corktown restaurant in 2017 and since received praise from local and national outlets.
GQ
named Lady Of The House one of America's top 10 restaurants, and it was one of the nation's 28 semi-finalists for the James Beard Foundation's award for Best New Restaurant.
Of the Williams,
Food & Wine's
Jordana Rothman
writes
:
Kate Williams is obsessed with the idea of tartare. It's scrappy; it's resourceful; it's a whole lot more than the sum of its parts. And in exactly these ways, the dish also sums up the restaurant she's built. Lady of the House is a no-waste kitchen, a place where produce "seconds" cultivated in urban farms arrive by the crate. It's a place where citrus peels find new life in flavored syrups and apple cores cook down into sweet butter, where fish bones are scraped of every last morsel of meat and prime rib trim becomes, yes, tartare—paired with a brilliant surf-and-turf swoosh of smoked oyster aioli. You don't need to know that Williams does most of her own butchery in-house to enjoy her perfect rosy slices of Parisian ham paired with sweet-spicy Dijon butter and chunky fermented honey, just as you don't need to know that her mom hung the pineapple wallpaper and that some of the dainty china belonged to her grandmother to be blown away by the restaurant's charm.

Earlier this year,
Food & Wine
named Ferndale's Voyager
one of America's Top 10 restaurants. Check out our review of Lady of the House
here
.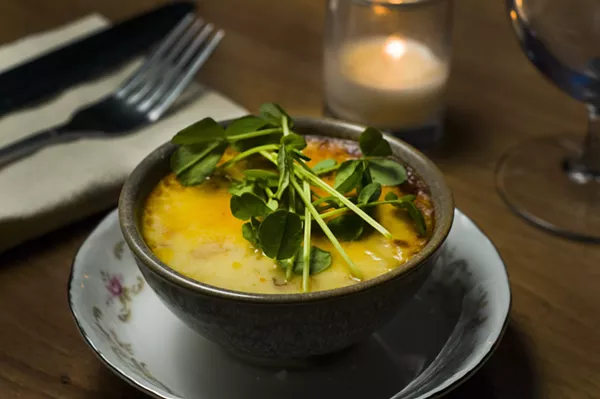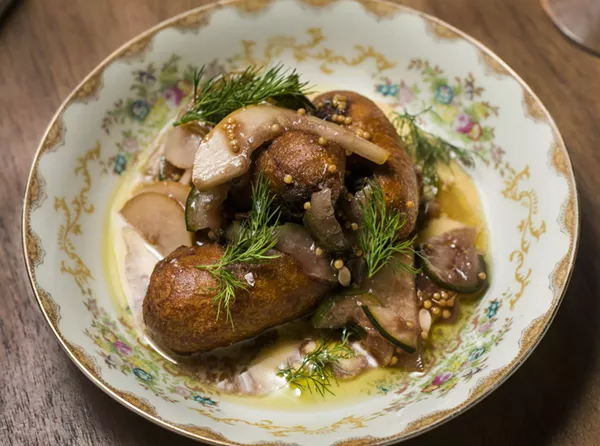 So many restaurants, so little time. Find out the latest Detroit dining news with our weekly food newsletter delivered every Friday morning.