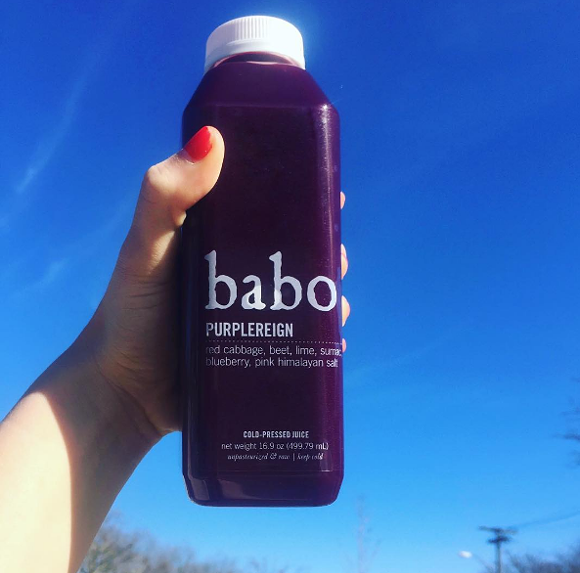 The news that Ann Arbor juice and health food purveyor Babo Market
is opening a new location
in Ypsilanti's Depot Town seems, on a first glance, like a development that most in the city could support.
Depot Town and Ypsi take pride in the strong core of unique, independent restaurants and businesses that make up its business community. Babo fits that mold, billing itself as an "unexpected hybrid of specialty food store and fast casual restaurant" that trades in juice cleanses, "chef-crafted sandwiches," and "composed deli salads" at its two Ann Arbor locations.
It along with a yoga studio that appears to be planned as part of the project seem like a match for a city with a health food-friendly, mom-and-pop demographic.
And yet, the news sparked a debate on social media, with some certain they don't want a Babo in town. Why? The issue is the same as what one finds in rebounding urban neighborhoods across the country — a fear of gentrification.
It's clear that most in Ypsilanti don't want the city developing into "Ann Arbor East," and the debate seems to center around whether a Babo in Depot Town is a giant step toward a "dystopic Ann Arbor future," as one Ypsi resident put it.
On one hand, its supporters point out the obvious benefits: Babo sells high quality products, fills a vacant space, creates jobs, pays taxes, sources from local producers, and offers variety. Sure, the price point is high, but everyone loves Go! Ice Cream, and those aren't cheap cones.
And supporters also point out that Babo isn't the first Ann Arbor-based business to cross US 23. Ypsilanti is an independent town that is fiercely protective of its identity and is often suspicious of Ann Arborites. A2Vintage, photographers/marketers Chin Azzaro, and Thompson Block developers A2Mission (Blue Tractor, Jolly Pumpkin, and Grizzly Peak) are among Ann Arbor expats or residents doing business in Ypsi who aren't viewed as gentrifiers. But Babo doesn't seem to be getting the same welcome.
As one resident put it on Facebook, the brand holds "a culture that is very much not Ypsi-like" and "embraces some of the worst traits of A2." That seems to sum up the opposition's assessment. The source of that feeling could start with the price point, as there's some skepticism over whether expensive cold pressed juice drinks and $125 juice cleanses are going to fly in Depot Town. And there's concern over what that means for future developments.
There's also some question about Babo's status as a true "mom-and-pop" venture. The store is Babo location number three, and is a part of the Savco Hospitality Restaurant Group, a company founded by Ann Arbor restaurateur Sava Lelcaj that's composed of five food businesses.
Beyond that, the sentiment could partly be attributed to Babo's/Savco's somewhat over-the-top marketing campaign, which presents Babo as a soulful "way of life company" designed to "fuel and enrich our guests' lives with honest and delicious foods." Its customers are "beloved"; its an "inspirational" brand; and its locations are each "journey of food exploration" that improves the Ann Arbor dining landscape.
In other words, you're a much better person, and the world is a better place, if you spend money here. Some people are skeptical of that sort of pitch, and the same goes for slick marketing campaigns that seek to convince customers of a business's soul. For evidence, see the
Shinola debate
that still
simmers in Detroit
.
Still, many see that as harmless marketing and no reason to get upset. It's also worth noting that this isn't the first Ypsilanti gentrification discussion. In 2006, there was
a lot of handwringing
over what the now-closed Quizno's that opened in Depot Town might mean for Ypsilanti's future. And just last month, the news of a fried chicken restaurant opening on Michigan Avenue led to a lengthy debate over gentrification and cultural appropriation.
Ypsi is still a pretty wonderful place, so maybe it's a lot of hysteria over nothing, or maybe the city is doomed to become Ann Arbor East. Time will tell.