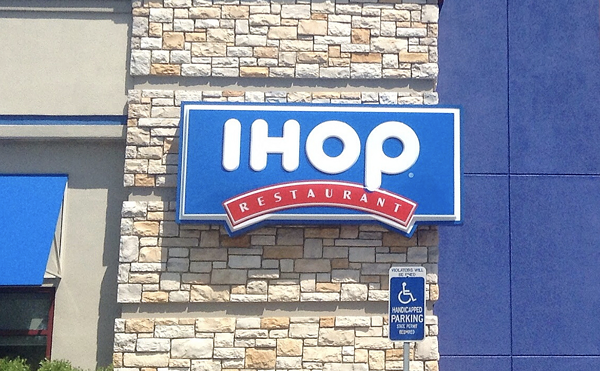 The world's first IHOP-Applebee's combo restaurant is up and running in downtown Detroit's Millender Center, across the street from the Renaissance Center.
IHOP is currently running limited service from 6:30 a.m. to 11 a.m. Monday through Friday and 7 a.m. to 11 a.m. on Saturday and Sunday,
Eater
reports. It appears that the Applebee's half is not yet open, though.
We at the
MT
food section don't like to report on national chains, but this is one of those restaurants for which there is a lot of excitement. Why? Can someone fill us in? It seems like an OK place to stop in if convenience is a priority and you have business in the adjacent hotel, but the locally-owned Clique, Hudson Cafe, and Le Petit Dejeuner are right around the corner and open for breakfast. In our estimation, those are better places to tweet pictures of your breakfast, and they could use your business more than an IHOP. Also, does the fact that 100 Applebee's and IHOPS
closed last year signal anything
?
So many restaurants, so little time. Find out the latest Detroit dining news with our weekly food newsletter delivered every Friday morning.