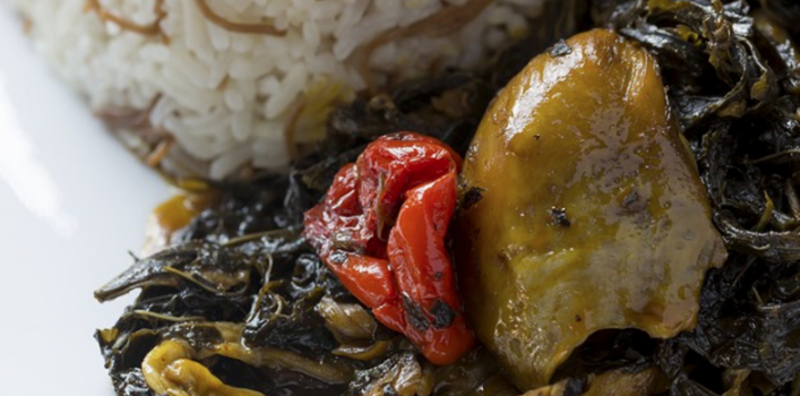 Ameneh Marhaba is a 22-year-old chef who's starting to make a name for herself trading in Liberian and Lebanese cuisine via her Kitchen Ramarj pop up.
As we
previously noted
, Marhaba isn't just someone who co-opted the unrelated nations' cuisines. Her mother is Liberian and her father is Lebanese. She lived in Lebanon as a child and then in Liberia until she was a teenager, which instilled in her a native's knowledge of both cultures.
Some of you might have tried her Liberian kidney bean stew at Saint Cece's last November, or the peanut butter stew at the recent Brooklyn St. pop up, but this menu is full of new highlights. Among them: Mloukhieh, a Liberian style dish of jute leaves cooked with well-seasoned chicken and Liberian red palm oil that's served with white jasmine rice.
We also like the sound of the mini meat sambousek. Marhaba describes it as Liberian street food consisting of golden, crunchy fried pastries filled with a mixture of onions and ground beef. Vegetarian options are available for most menu items.
The dinner takes place Sunday, April 30 from 7 p.m. to 10 p.m. at Brooklyn St. Local. A video for the dinner's website will be shot during the meal. Marhaba is urging people to buy tickets ahead of time. Those and the full menu can be found on her event page that's
here
.