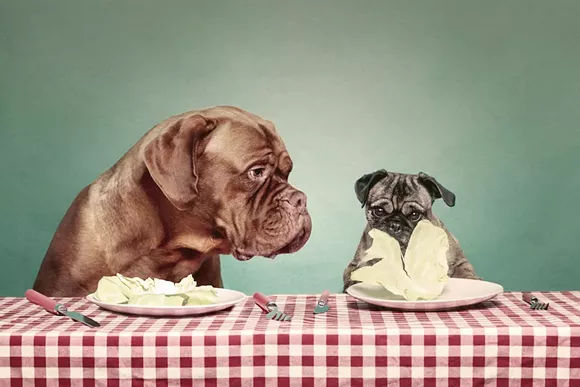 We've said it before and we'll say it again: Dogs are the new kids. Instead of procreating, millennials are simply adding pooch after pooch to their furry families.
And more and more companies, businesses, and restaurants are becoming inclusive of not just people of all shapes, sizes, and creeds, but also of their four-legged friends.
Grizzly Peak and Old German, a pair of restaurants on the corner of Ashley and Washington streets in Ann Arbor, welcome dogs on their patios and they don't expect Princess Snowball to go hungry.
General Manager Stacy Baird created a "Pups on the Patio" menu that includes items like the Pup Patty, a cheeseburger patty on a house bun, or the Skinny Dog, a choice of salmon and chicken over rice. The Top Dog is a hanger steak slices over potatoes and Poochy Cream is a delicious dessert of vanilla ice cream topped with peanut butter sauce and a dog treat.
Baird was inspired by her 6-year-old Chihuahua-Pug mix, Shandy.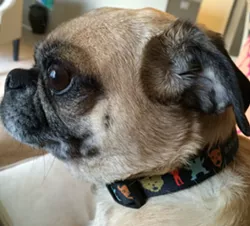 "The area is filled with dog lovers like me. Everywhere you go, you're guaranteed to see a pup walking down the street," Baird said in a press release. "On Saturdays and Sundays, we often see a dozen or more dogs on our patios with their owners. We think our pup-patrons should be able to have a meal too."
Every pup who dines on a Pups on the Patio menu item will also go home with a complimentary Grizzly Peak dish, and Grizzly Peak dog collars are available for $10.
A portion of the proceeds from the Pups on the Patio menu will be donated to the Huron Valley Humane Society.
Grizzly Peak Brewing Co. is located at 120 W. Washington in Ann Arbor. Old German is located in the cellar of Grizzly Peak Brewing Co. Both have patios that seat 50 human patrons.