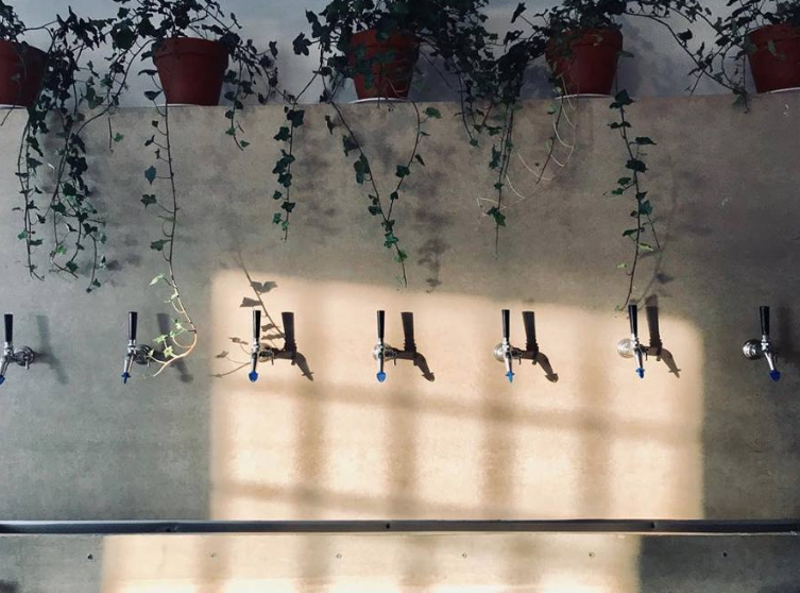 Eastern Market's Gather team is preparing to open a new a craft beer bar called Cøllect in its building's second story.
Co-owner Kyle Hunt tells
Metro Times
that the bar is awaiting final city approvals, which are expected to come this week.
When the taps start flowing, you'll find a range of about 30 fine craft beers from around the world on tap, in bottles, and in cans. That includes Louisville's Against The Grain's Retitled Pils; Brooklyn's Grimm's Castling; Copenhagen's Mikkeller's Hallo Ich Bin Ein Apricot; and a double IPA that's a collaboration between Cøllect and Ferndale's Urbanrest Brewing. The drink list also includes kombucha from Bloom Ferments and cider from Hazel Park's Cellarman's.
Gather's upstairs room previously held an event space and Airbnb unit, and the bar's vibe will be similar to that of Gather — minimalist and Scandinavian with communal seating.
So many restaurants, so little time. Find out the latest Detroit dining news with our weekly food newsletter delivered every Friday morning.