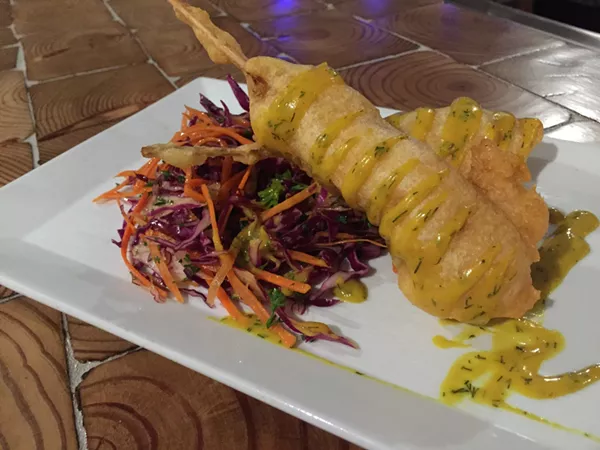 The staff of the Coach Insignia, the restaurant previously located at the top of Detroit's Renaissance Center, has relocated to Southfield.
The closure of the Ren Cen space was announced earlier this year
, and the new location — dubbed the Nomad Grill — will be located at the renovated Four-Star Premier Hotel by Best Western. According to management team The Epicurean Group, all Coach Insignia staff members were offered jobs at the Nomad Grill, including executive chef Kevin Green.
A press release describes the new menu as "refined comfort" food, matching the space's cabin-like decor: items like fried grits, a cheeseburger quesadilla, and an open-faced meatloaf sandwich. Additionally, Nomad Grill will also continue to serve some Coach Insignia items such as the Lobster Corn Dogs.
"We are striving to create a menu that is refined yet approachable. One where our guests leave feeling fulfilled not only with the flavor, but with the value and overall dining experience," Green says in the release. "We did the impossible! We even have a sexy meatloaf sandwich!"
Here's said sexy meatloaf sandwich: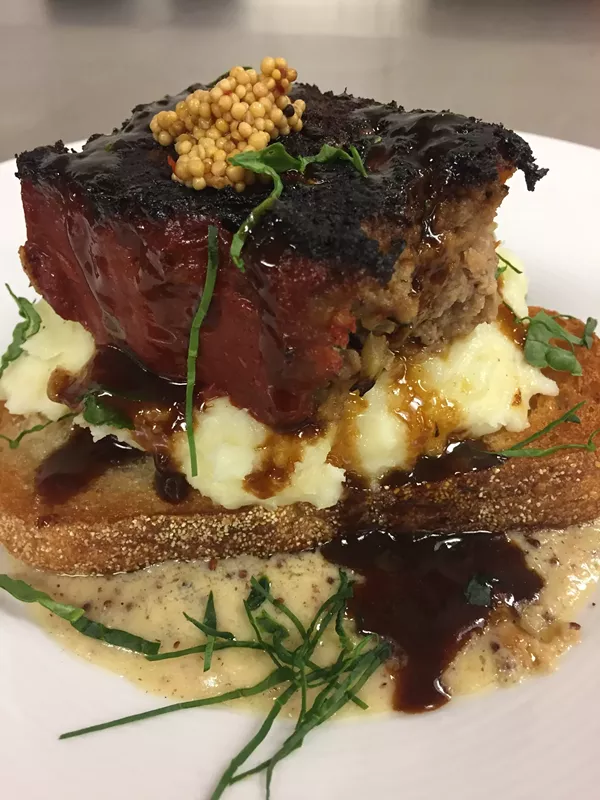 The hotel is located at 26555 Telegraph Road in Southfield. It opens for dinner on Sunday.