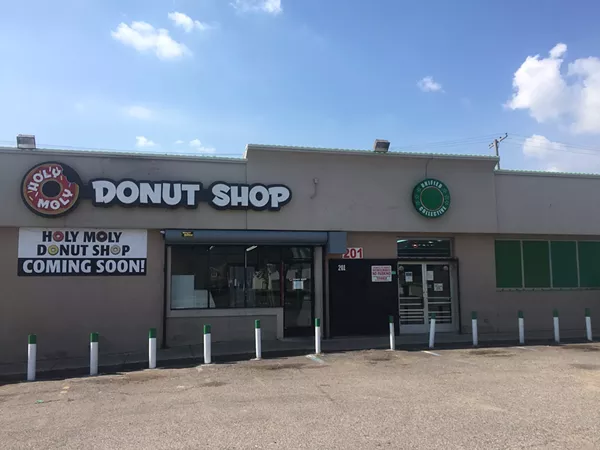 If you've driven down Eight Mile recently near Hazel Park and Detroit, you might have noticed a new sign on a building that reads "Donut Shop" and "Coming Soon" and continued on driving.
With a closer look, one will notice that this soon-to-open shop is nestled next door to a marijuana dispensary, and honestly, I wish I would have thought of this.
We did some digging and found out that the Holy Moly Donut Shop is one of four donut shops that will be opening in the next coming months around Detroit.
Luckily, the dispensary tells us that they expect to remain open despite the wave in closures due to new rules regulating dispensaries.
We will keep you posted when we have more information on the doughnut shops. In the meantime, thank all the weed Gods for this incredible gift. We have all died and gone to munchie heaven.