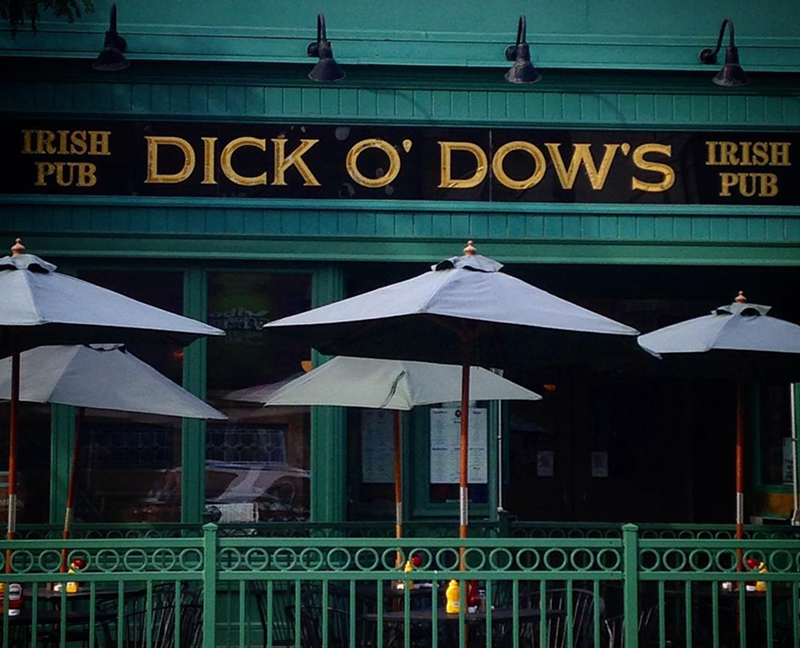 Downtown Birmingham bar Dick O' Dow's is expanding in October with the addition of The Dow Beer Exchange in a previously underutilized back room in its building.
The beer exchange concept means prices of the 40 craft beers it will have on tap will fluctuate every 15 minutes based on demand – the more customers drink of a certain beer, the more prices increase, as that's how the law of supply and demand works.
Conversely, the cost for beers of which customers aren't drinking as much will drop. Owner Mitch Black tells
Metro Times
that the prices will generally only fluctuate a quarter or two, but the market will crash occasionally, leaving all beers at 25 cents over cost.
The opening bell rings at 5 p.m. on weekdays and noon weekends. Black says to expect a selection of limited run and hard-to-find beers like Founders Kentucky Breakfast Stout, Perrin Black Lager, Short's Slumlord, Pigeon Hill Oatmeal Stout, and Southern Tier Brewing Company's Cold Press Coffee Pumking.
"There's so much beer out there and breweries that are making so much good limited stuff ... and we're excited about trying to do some nifty things with parings with beers that you might not normally see at other places," he says. "We want to have some of the major craft beers, but our goal is try and get beers that people have never had before."
Black also brought in chef Jake Abraham to redo and develop the menus. Dick O' Dow's eats will be more entree based, while that of the Beer Exchange will be "reflective of New York culture, which is a melting pot." Black says he'll have more menu details closer to the opening date.
Prior to landing in O' Dow's kitchen, Abraham worked as Tom Gores' personal chef and in Seldom Blues' kitchen. He later worked at It's a Matter of Taste in Commerce and Tallulah Wine Bar & Bistro in Birmingham.
As for the physical space, Black says he's thrilled to make better use of an underutilized part of the building.
"We had a small dining room that has a tremendous amount of wasted space, so we turned into an 18-seat bar with a 30-foot ceiling," he says, adding that around 85 people will fit in the Beer Exchange when it opens.