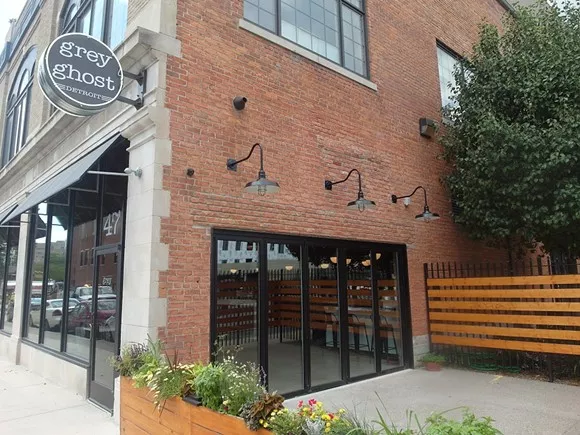 Grey Ghost chefs John Vermiglio and Joe Giacomino are partnering with six of the city's top chefs to host
Chef's Schoolyard,
a seven-course dinner benefitting the east side Detroit Prep charter school.
The cast includes Mabel Gray's James Rigato, Selden Standard's Andy Hollyday, the soon-to-open SheWolf's Anthony Lombardo, Lady Of The House's Kate Williams, Takoi's Brad Greenhill and Bon Bon Bon's Alex Clark.
The dinner includes an open bar and silent auction with all proceeds benefiting Detroit Prep.
Detroit Prep — a small, free public charter school that serves kindergarten through second grade in a temporary space in the basement of a Detroit church — is raising $1 million to turn an abandoned school building into a permanent home in which it can grow.
The idea for the dinner came after Vermiglio met the director of Detroit Prep at a recent fundraiser.
"My mother Gretchen is a retired school teacher so education is huge for our family. When we heard about Detroit Prep and their mission, we knew we had to help," he says
The dinner takes place from 6 p.m. to 9 p.m. on Monday, April 30 at the Great Lakes Culinary Center located at 24101 W. Nine Mile Rd., Southfield. Tickets start at $200 (early bird) and can be purchased
here
.
So many restaurants, so little time. Find out the latest Detroit dining news with our weekly food newsletter delivered every Friday morning.