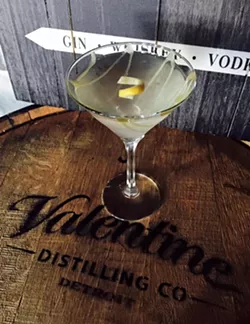 OK, so kind of a click bait headline, but hey, we can't take ourselves too seriously when it comes to talking about partying and holidays.
While some fight the crowds to gaze upon the Ford Fireworks, others BBQ in the backyard or head Up North for the holiday, there are plenty of booze hounds who will take the day to imbibe with friends and family.
So what is Detroit's alcoholic drink of choice? If you guessed a tried and true domestic - like
America
, AKA Budweiser (the folks at Bud sought to appeal to our patriotic side this summer by changing the name of its signature suds) or maybe Detroit-native Stroh's - the answers would be nope and nope.
Instead, we turn to the city's Polish influence and our days of rum running. Yes, Detroiters rank #1 in the country for most bottles for both vodka and rum purchased for the 4th of July holiday.
That's according to a shopping survey conducted by mobile shopping app, Ibotta, which analyzed three years of grocery receipts and purchase frequency in the days leading the holiday. The survey also found that Detroit ranked fourth in tequila, fifth in beer, and sixth in whiskey and light beer.
As for the most beers, that distinction goes to beer crazy Milwaukee, which also takes home the honor of most whiskey bottles purchased... Below are results of other cities surveyed.
* Beer - Milwaukee, WI
* Light Beer - Cincinnati, OH
* Wine - Raleigh-Durham, NC
* Rum - Detroit, MI
* Vokda - Detroit, MI
* Gin - San Francisco / Oakland / San Jose, CA
* Whiskey - Milwaukee, WI
* Mudslide - South Bend, IN
* Cider - Seattle, WA
* Tequila - Chicago, IL