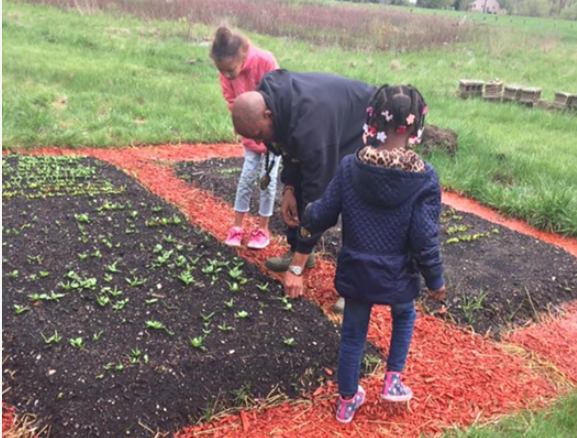 A black Detroit man is suing three white women who repeatedly
fabricated charges against him
in calls to the Detroit Police Department.
Marc Peeples and attorney Robert Burton-Harris claim the women made up increasingly serious but bogus stories throughout 2017 and early 2018 as he built out an urban garden in Hunt Park near the State Fairgrounds. The women did so as part of an effort to have Peeples removed from the park, Peeples alleges. In the complaint, he states that the women had their own plans for Hunt Park and wanted to "take control" of it.
Aside from the garden, Peeples had boarded up neighboring abandoned houses and made other improvements to the park. He previously told
Metro Times
he was arrested for "gardening while black."
In May 2018, DPD charged Peeples with three counts of stalking, but a Wayne County Circuit Court judge
dismissed the case
. She called the women's charges "fabricated," said they lied under oath, and said they "should be sitting at the defendant's table for stalking and harassment charges, not Mr. Peeples." In police body camera footage obtained by Burton-Harris, an officer responding to one of the calls can be heard calling the women's charges "B.S."
The complaint filed last week in Circuit Court alleges the women worked "concertedly to cause Marc economic harm and emotional distress" and engaged in "targeted harassment of [Peeples] for more than nine months."
In the complaint, Peeples calls the women's actions "extreme, malicious, wanton, and outrageous," and alleges "the conspiracy was to get Marc incarcerated or seriously injured by law enforcement."
He's asking for $300,000 in damages.
"I was arrested in front of children, and even after I was arrested my name was still being slandered, people were still saying things about me that wasn't true," Peeples says. "I wanted to hold people accountable. I was locked up, I had to face trial, and I had to put my life back together."
Burton-Harris tells
Metro Times
there's strong evidence that the women lied to police and lied under oath.
"We want some consequences," Burton-Harris says. "We waited to see if DPD or prosecutor's office would investigate the women, and that didn't happen, so that's part of the reason we decided to move forward."
The three women — Deborah Nash, Martha Callahan, and Jennifer Morris — are named as defendants. They live across from or near the park and couldn't be reached for comment.
Among other allegations, the women said Peeples made threats of physical violence against them. Nash also claimed that the pan-African colors Peeples painted on vacant houses and trees were "gang colors."
Nash alleged in 2018 that Peeples threatened to burn down her house and repeatedly threatened to kill her. That was followed by allegations that he participated in a drive-by shooting on her home, and blocked the streets so she couldn't get to her house.
In March 2018, Nash called DPD while Peeples worked in the park and told officers he had a gun, which was untrue. When six officers arrived at the park, they found Peeples raking leaves.
When that didn't succeed in getting Peeples removed from Hunt, Callahan waited until Peeples had a group of children working in the garden, called police, and told them Peeples was a pedophile who wasn't supposed to be around children.
However, that was untrue, as Peeples has never been accused of or charged with such crimes. Burton-Harris wrote in the lawsuit complaint that the charge was "totally invented and completely baseless."
Butron-Harris notes in the complaint that the three women sought permission from the city to adopt Hunt Park and "implement their own projects" after Peeples was arrested and ordered to stay away from the park. They also removed or covered Peeples' work.
"At all times, Deborah, Martha, and Jennifer, collectively and individually, acted with the ulterior purpose of obtaining control over Hunt Park," Burton-Harris wrote."They made false police reports and accused Marc of various crimes that they knew he did not commit."
Peeples is planning to return to Hunt Park to build out the garden — now called Liberated Farms — this season. It will be a part of several local schools' STEM curriculum, and he says he's planning to add playground equipment, as well. A
GoFundMe
page set up for Peeples in October raised about $53,000, which Peeples says is helping fund the new farm, and helped him buy a house for him and his mother.
He says he isn't worried about further confrontations with the women.
"I have to do for my people and that's my concern — rebuilding the neighborhood back up," Peeples says.
Find Liberated Farms on
Facebook
and
Instagram
.
Read our previous story on the accusations and previous court case
here
.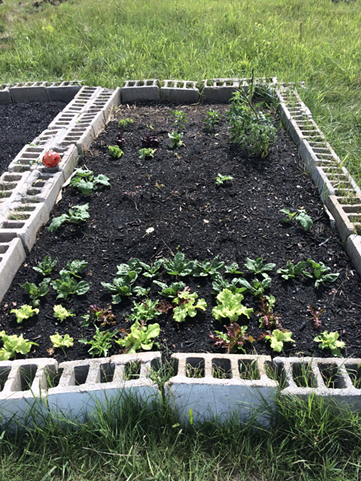 So many restaurants, so little time. Find out the latest Detroit dining news with our weekly food newsletter delivered every Friday morning.